Brice Karsh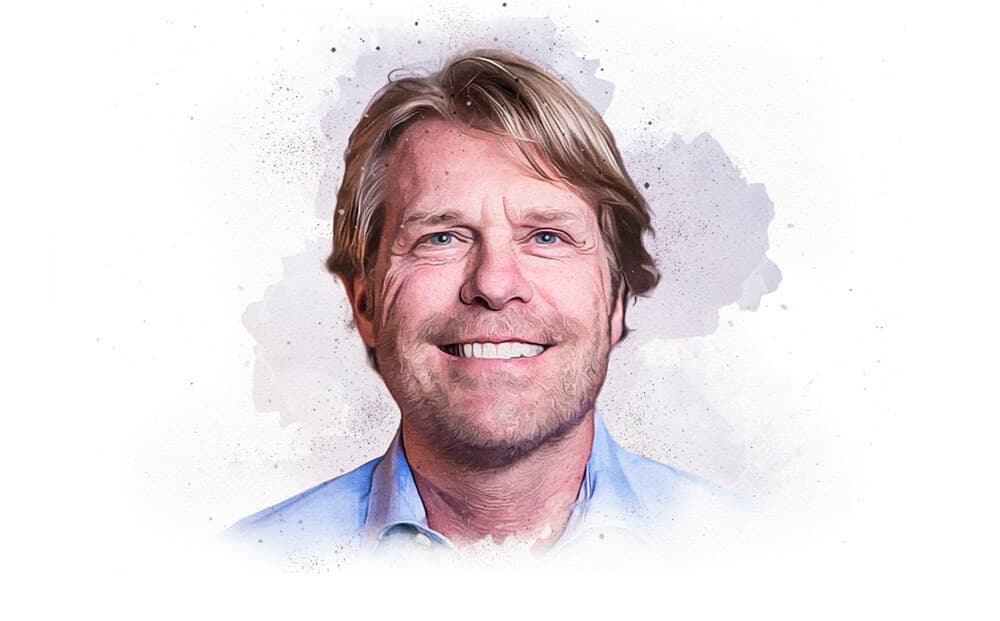 Brice spent most of his early life staring at a fuzzy green ball, which led to his being an All-American Athlete at the University of Tennessee (Go Vols!) and a top-ranked tennis player in the world. He also spent some time being a polo-player, horse whisperer, and ski instructor. After getting his MBA, Brice decided to bring his competitive spirit and desire to annihilate his opponents to High Impact, the visual media company he founded in his garage a long long time ago in a Colorado mountain town far far away.
As CEO and a Visual Media Consultant he revels in helping our clients to win cases, grab the lead in market share, or tell the most compelling story. His first question to any client is, "What do you want to accomplish?" and he will take them from visioning to execution. Brice also likes to talk…he is asked to speak nationally on the most effective way to utilize the latest visual digital media.
When not leading the charge, Brice enjoys bragging about his children (Brandon living in LA cutting his teeth in the film industry and Skye who is an aspiring marine biologist, flyfishergirl, and talent contest winner), being knee-deep in a high country river watching the eagles soar hoping to hook a monster brown, hitting the slopes, and surfing right outside his part-time home in Hawaii.