Jeremiah Fyler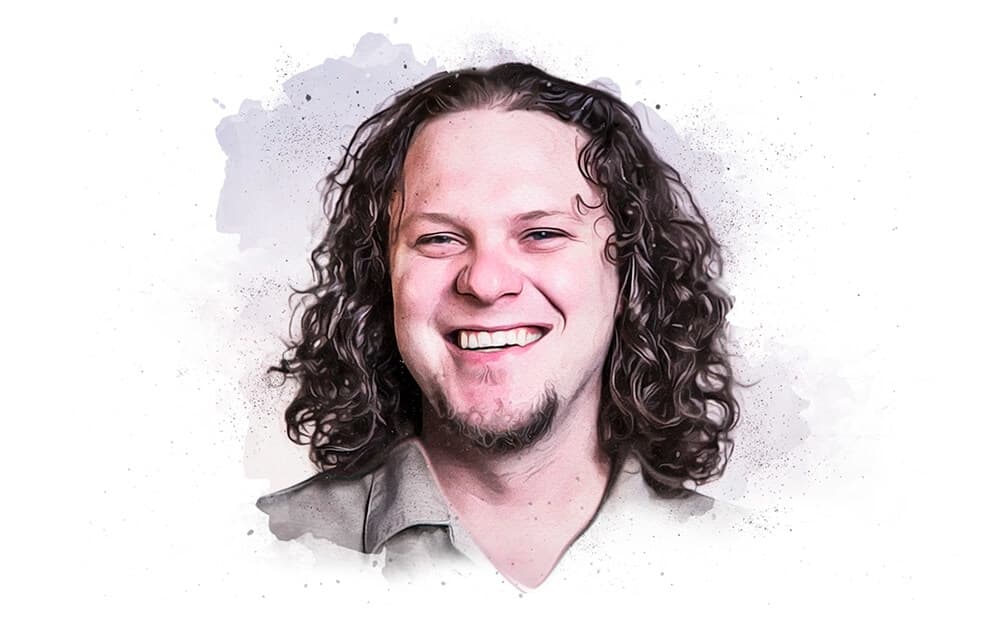 Jeremiah has always been drawn to art and creativity. When he first stepped foot in the Art Institute of Colorado and experienced the amazingly creative atmosphere there, he was immediately captivated. After he began pursuing an education in 3D animation with intense passion, Jeremiah quickly realized that he could literally create anything he wanted in 3D space. He was hooked for life.
Jeremiah was taught the basics at the Art Institute, but he firmly believes real learning comes from working in the field. His passion for shader building, lighting and rendering led him to Hollywood, where he was given the opportunity to really show off what he could do, and then landing him in advertising. After 5 years his portfolio grew to include some of the most iconic campaigns and branding for Video Games, Blockbuster Movies, Television and Interactive Web Development. The biggest inspirations in his life are his family, other creative people and collaborating with fellow artists on the High Impact Forensics and Medical Team. Jeremiah loves learning, as well as, teaching new techniques, workflows and tool sets!
Chewbacca has been Jeremiah's constant companion since a good friend and co-worker at Concept Arts gave it to him. Chewie now sits at Jeremiah's desk at H.I. warding off the evil Sith Lords of self doubt!
Outside of work, Jeremiah loves spending time with his 2, soon-to-be 3, children and his amazing wife! Having grown up in the heart of the Rocky Mountains Jeremiah enjoys camping, boating and exploring the great outdoors. There is a saying he really likes "you can take the man out of the mountains but you can't take the mountains out of the man". He also enjoys cinematic and story driven video games when time allows it.