Ali Almasabi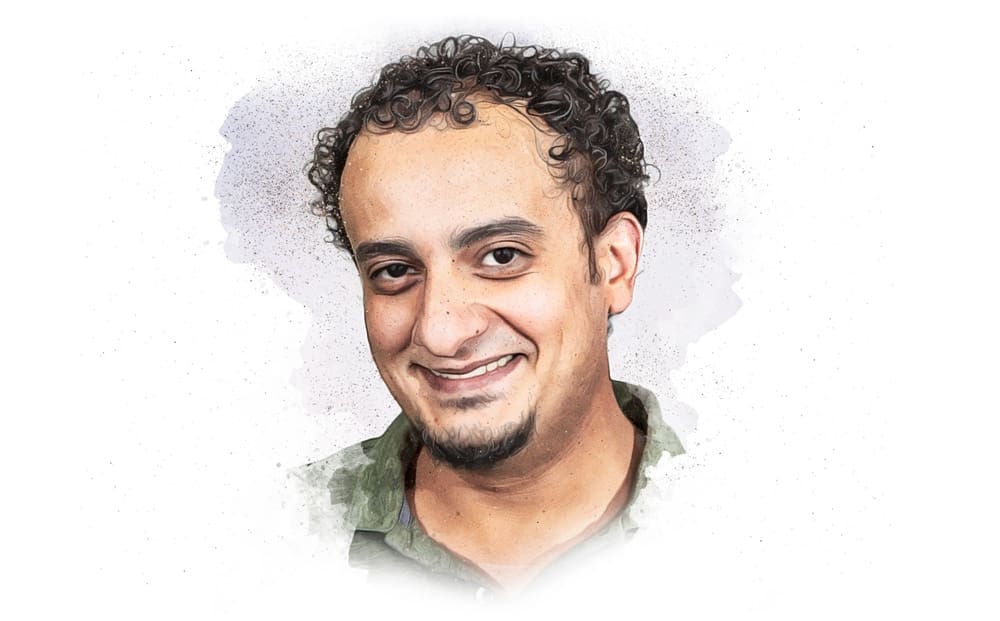 Ali has always been interested in science, math, and arts. He feels lucky to have found the perfect medium to express his passions in the 3D animation world.
Ali has a B.F.A. in 3D Animation and a Minor in Motion Graphics from the Digital Animation Center at the University of Colorado Denver.
Ali has an insatiable appetite to learn and equally loves to share the knowledge. Since his first year in collage he started tutoring Math at the UCD Tutoring Center, breaking the rule for being the first freshman tutor. He continued his passion for teaching after collage in the traditional and digital arts.
Before joining High Impact, Ali developed his 3D skills working in Film, TV, Commercials, Music Videos and Video Games. Both here in the United States and overseas.
As a Senior Medical Animator at High Impact, Ali raised the standards of our animations. He has an amazing ability to translate complex medical procedures into beautiful cohesive easy to understand visual stories. He also loves teaching and mentoring our animators. He has been described as a Monk for his kind and peaceful personality, for his leadership and mentorship and for his cat-like reflexes playing Ping Pong.
Ali is happy living in his favorite place on earth the colorful Colorado. In his free time, Ali loves making things, painting, sculpting, cooking, enjoying the mountains, playing racket ball, and spending good times with his little nephews.