Individual Logging & Interactive Evaluation Display (ILIED™) is the first ever interactive and multimedia interface designed specifically for litigating trucking cases.
Created by the Team at High Impact and inspired by the falsification of logged hours by truck drivers as seen as a prevailing theme in almost every fatigued trucker case, ILIED shows where and when the driver really was when he logged his/her hours. By incorporating GPS data, with written logs and then writing a "thinking" software script based on interstate trucking "Hours of Service Rules" ILIED actually takes the data input, "thinks about it" and then provides a graphic representation of the violations that occurred leading up to the often fatal and devastating incident.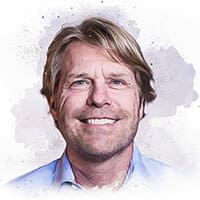 It's often said that at least 50% of all trucking cases contain a fatigued trucker component to them. With that in mind, ILIED was created to help make sense of the Hours of Service Rules and Regulations as well as clearly show where and when each violation occurred. The first time it was ever used it helped garner a $10,000,000 verdict as well as other eight-figure awards and settlements since.

Brice W. Karsh, CEO + Visual Media Strategist - High Impact, Inc.
More Testimonials