High Impact's team of legal experts and award-winning artists deliver powerful forensic animations that have helped attorneys win massive verdicts and settlements by accurately visualizing liability and damages. We've worked on some of the most record-setting, high-profile verdicts and settlements in the country.
What differentiates our work from other Forensic Animation firms? The foundation of our work is grounded in scientific methodologies using the latest technology available in order to portray the greatest realism possible. We invest in the most validated scientific approach possible: On-site Inspections, 3D Scanning with Drones and LIDAR, IES Lab Testing, and Geological Surveying.
We also specialize in illustrations, interactive presentations, 3D scanning, and virtual reality. If you'd like to discuss an upcoming case, simply Request a Quote, provide us with some of the details, and we'll contact you within 48 hours.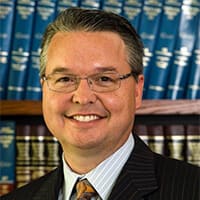 The High Impact team worked closely with our accident reconstruction experts to make sure that our animation of the collision was entirely accurate. It was a key part of our presentation at mediation and after our second attempt at settlement the case settled for full value. The animation was a crucial part of our demonstration to the defense, and it added significant value to the settlement.

Ronald E. Johnson, Jr., Esq. - Fort Wright, KY
More Testimonials