High Impact is a full-service litigation support firm that blends scientific accuracy with Hollywood-level graphics to deliver custom legal exhibits that educate and engage audiences in trial and mediation. Our in-house team of artists, animators, physicians and engineers build custom illustrations, animations, and 3D interactive presentations to help attorneys convey complex subject-matter involving personal injury, accident reconstruction, medical malpractice, brain trauma and product liability. Watch our reel to see what we can do, and let us know if you'd like to learn how we can help visualize your next case for mediation or trial.
Nick Maguire, Florida Visual Media Strategist
Nick Maguire is High Impact's Florida-based Visual Media Consultant who brings an extensive background working in forensic analysis and expert witness consulting across the fields of personal injury, motor vehicle collisions, engineering, product liability, environmental remediation, and medical malpractice. He understands what details are most important to reinforce your case, and he will ensure your exhibits are accurate, compelling, and fully admissible.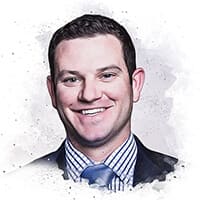 We can build and customize your presentation for any case using a powerful arsenal of visuals to help your audience see and evaluate liability, comprehend the totality of damages, and remember the details most important to your case.

Nick Maguire, Florida Visual Media Consultant, High Impact
More Testimonials