High Impact's team of forensic experts, in-house physicians, and award-winning artists deliver powerful legal graphics that have helped attorneys win massive verdicts and settlements showing liability and damages. Our case studies below speak for themselves.
Animation captures your audience's attention while focusing it on the details that matter to your case. Illustration emphasizes the graphic nature of injuries, while simplifying complex surgeries and other procedures. Visual timelines, pathway charts, build boards and other information graphics help break down liability in a way that's easy for jurors to understand and remember. Our case studies below speak for themselves.
Nick Maguire, Florida Visual Media Consultant
Nick Maguire is High Impact's Florida-based Visual Media Consultant who brings an extensive background working in forensic analysis and expert witness consulting across the fields of engineering, architecture, product liability, environmental remediation, accident reconstruction, and personal injury. He understands what details are most important to reinforce your case, and he will ensure your exhibits are accurate, compelling, and fully admissible.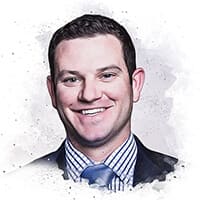 We can build and customize your presentation for any case using a powerful arsenal of visuals to help your audience see and evaluate liability, comprehend the totality of damages, and remember the details most important to your case.

Nick Maguire, Florida Visual Media Consultant, High Impact
More Testimonials