The DigiStrip® is the most effective way to demonstrate negligence in birth injury cases in which fetal monitoring is a focal point of your case.
The only communication a baby has with the outside world from inside the mother's womb is a heartbeat. Hospitals monitor this heartbeat, and the results are printed out on a physical strip of paper called a Fetal Monitoring Strip. The Digistrip® is a High Impact product we build and customize to present Fetal Monitoring Strips within a virtual workspace that gives you full interactive control over the timeline.
Scroll backward and forward in time.
Zoom in and out of vital points of interest.
Highlight a multitude of specific details using multi-colored highlighters.
Draw attention to critical points of contention using a set of drawing tools.
Annotate key concepts throughout the timeline using custom labels.
Bookmark important points in time you can skip to during your presentation.
Command complete control over the presentation of your evidence.
High Impact can build and customize your Digistrip for any presentation in which an infant's fetal monitoring strip is a focal point in your case.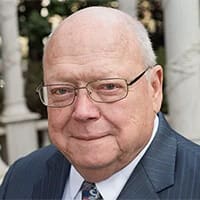 Without a doubt, the presentation you put together utilizing your DigiStrip® technology was a contributing factor in the jury's ability to both understand the evidence and ultimately render an overwhelming verdict in our favor. The result was a $27 million jury award, the highest amount ever awarded in Kentucky.

Larry Franklin, Esq. - Louisville, KY
More Testimonials