High Impact's team of forensic engineers, in-house physicians, and award-winning artists have helped attorneys win massive verdicts and settlements showing liability and damages through accurately persuasive 3D animation.
We've worked on some of the most record-setting, high-profile cases in the country spanning Catastrophic Injury, Motor Vehicle Collisions, Medical Malpractice, Birth Injury, Product Liability, Asbestos and Traumatic Brain Injury. A few examples include:
We also specialize in video production, illustrations, interactive presentations, 3D scanning, and virtual reality. If you'd like to discuss an upcoming case, simply Request a Quote, provide us with some of the details, and we'll contact you within 48 hours.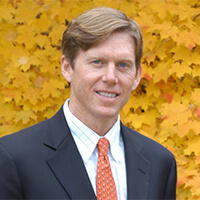 The mediator – a trial attorney practicing for 36 years – stated that my opening presentation was the best he'd ever seen. He was of course referring primarily to your animation and expressed that your illustration added tremendous value to our arguments. Defense counsel later echoed his remarks – multiple times. You did great work and all of the people in the room noticed. Thank you very much and I look forward to working with you again soon.

Gregory B. McMenamy, Jr., Esq., McMenamy Law, Atlanta, GA
More Testimonials