Cinematic Summary of Injuries (CSI)
When damages are catastrophic and numerous, the Cinematic Summary of Injuries (CSI) is the most effective way to capture the totality of your client's injuries in one compelling journey.
A CSI Exhibit takes your audience on a continuous, three-dimensional fly-through of all your client's fractures, dislocations, surgical hardware, skull fractures, soft tissue damage, and quite literally any personal injury. Using X-rays, CT-scans, and MRI's, we can recreate a near-exact 3D replica of your client's injury with the most realistic detail imaginable, similar to how we recreated the fractures below.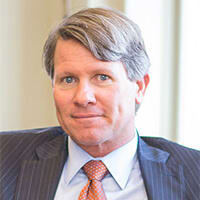 High Impact's Cinematic Summary of Injuries demonstrated the complexity and multitude of our client's orthopedic injuries and clearly increased the value of the non-economic damages in this case. Defense counsel remarked that the animation was the best they had ever seen.

David Yarborough, Esq., Yarborough Applegate Law Firm, LLC, Charleston, SC
More Testimonials