High Impact's 3D Interactive technology allows you to present a true 3D representation of any object, product, structure, machine, building or environment that you can then control on a level only limited by your imagination.
We customize every client's presentation with unique tools, including but not limited to:
Visibility Controls that allow you to move freely through your demonstration and toggle on-and-off various details, highlights and information.
Multiple Camera Angles that can transport the audience to different areas and levels of depth throughout your 3D presentation.
Customizable Animations you can turn on throughout your 3D environment to highlight various scenarios, events, functions or features of a product.
Multimedia Library that allows you to pull up any video, illustration, image or other multimedia relevant to your presentation.
Unlimited Depth that allows you to package interactive presentations inside of interactive presentations, giving you the power go as in-depth into your presentation as you can imagine.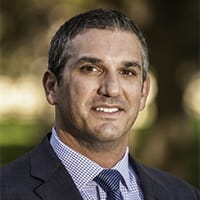 I take my hat off to the creative geniuses at High Impact in respect to the 3D Interactive presentation you created for me in my latest case. The Judge at mediation said that in over 40 years as both a litigator and a Judge, 'it was the finest animation presentation he had ever seen.'

Jason Jordan, Esq. - Denver, CO
More Testimonials