Regardless of whether your mediation occurs pre-suit or just before the courthouse steps, a successful negotiation begins with your opponent understanding you have a strong case and are ready for trial. Powerful demonstratives increase your leverage in mediation by showing you're invested, committed, and ready to present your case to a jury. At best, you'll increase the value of your settlement; at worst, you'll be prepared for the next stage of litigation.
Gregory B. McMenamy, Jr., ESQ, understood the importance of preparing his demonstratives early, and tasked us with animating his client's future surgery before mediation. The exhibits helped maximize Mr. McMenamy's leverage in the negotiations, while helping the opposition reconsider confidence in their case.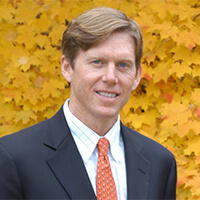 The mediator – a trial attorney practicing for 36 years – stated that my opening presentation was the best he'd ever seen. He was of course referring primarily to your animation and expressed that your illustration added tremendous value to our arguments. Defense counsel later echoed his remarks – multiple times. You did great work and all of the people in the room noticed. Thank you very much and I look forward to working with you again soon!

Gregory B. McMenamy, Jr., ESQ. McMenamy Law - Atlanta, GA
The animation below shows the step-by-step surgery Mr. McMenamy's client would eventually need, and will now be able to afford, thanks to visual preparation before mediation.