When Robb Helt, Co-host of The Trial Technology and Litigation Support Podcast, interviewed a small town jury in Arkansas about the use of new age technology in the courtroom, he proved it not only helped jurors understand the information, but they unanimously expected it.
The video debunks the myth that use of cutting-edge technology in the courtroom makes attorneys look "too slick." ​In fact, when jurors were asked verbatim - "Did use of the technology look too slick?" - the entire jury responded that it did the opposite, and actually helped them understand and recall information more clearly.
The Maestro interactive touchscreen helps meet that CSI expectation in a way that leaves an unforgettable impression on your audience. Maestro is a visual communication tool that blends an intuitive touchscreen interface with a user-friendly arsenal of tools, empowering you to command your case with a new level of depth and interactivity.
Innovative attorneys such as Mike Alder, Esq., are using Maestro to capture the attention of jurors and inspire their engagement, as Mr. Alder explains in the video below.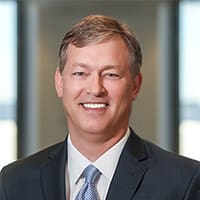 Maestro has really helped me a lot in controlling the deposition atmosphere because it's so impressive. I call up Maestro and I'm flipping through pages and blowing them up, and the jurors think I'm Bill Gates.

Mike Alder, ESQ. - Alder Law