High Impact CEO Brice Karsh and Jeremy Cunningham, Director of Technology and Development for Maestro, discussed what it means to conduct presentations like a Maestro, with hosts Robb Helt and Hunter Blackburn of The Trial Technology and Litigation Support Podcast.
I'm going to be as candid as I can be. The stuff that High Impact is doing with animations and graphics, I don't know that I would want to put a lot of people up against them. If they're putting that level of quality, service and innovation into their graphics and animations, let's take a look at Maestro.

Robb Helt - Co-Host of The Trial Technology and Litigation Support Podcast
Helt, a major proponent for courtroom innovation, once interviewed jurors in a rural town of Arkansas about their reaction to a trial presentation using a high-tech presentation system, and demonstrated in the video below that they not only preferred it, they expected it.
Helt's interview challenges the myth that use of cutting-edge technology in the courtroom makes attorneys look "too slick." ​In fact, when jurors were asked verbatim - "Did use of the technology look too slick?" - the entire jury responded that it did the opposite, and actually helped them understand and recall information more clearly.
This expectation stems from what's known as The CSI Effect: the trend in which modern television has conditioned jurors to expect new age technologies are now the standard - not the exception - of trial presentation.
The Maestro interactive touchscreen helps meet that CSI expectation in a way that leaves an unforgettable impression on your audience. Maestro is a visual communication tool that blends an intuitive touchscreen interface with a user-friendly arsenal of tools, empowering you to command your case with a new level of depth and interactivity.
Innovative attorneys like Mike Alder, Esq., Alder Law, use Maestro to capture the attention of jurors and inspire their engagement, as Mr. Alder explains in the video below.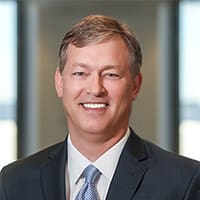 Maestro has really helped me a lot in controlling the deposition atmosphere because it's so impressive. I call up Maestro and I'm flipping through pages and blowing them up, and the jurors think I'm Bill Gates.

Mike Alder, Esq., Alder Law