High Impact's forensic animation team has animated countless motor vehicle accidents to help attorneys demonstrate indisputable liability, reinforced with scientifically sound accuracy that passes the legal tier of admissibility. Watch our most traumatic MVA animations below, and request a quote to learn more.
Why use animation to demonstrate an MVA?
A crash animation's primary purpose is to prove liability by showing that a collision was clearly and obviously avoidable.
Jurors feel much more compelled to empathize with your client's injuries when they see the defendant's actions were blatantly negligible.
Point-of-View angles put the jury in the driver's seat, allowing them to evaluate a driver's actions as he or she approaches the point of impact.
Working with bio-mechanical experts, we can also reconstruct mechanism of injury in cases where the right amount of data is available to calculate a scientifically sound animation.
The accuracy of our work is so mathematically precise, our animation exhibits have actually been used in deposition to prove collision experts wrong through indisputable science.
Crash Reconstruction Results in $7.3M Settlement
When a driver fell asleep at freeway speeds and crashed into the back of a stopped minivan, Ronald E. Johnson, Jr., Esq., needed an animation to show the extent to which the death of a 10-year-old girl could have been avoided. Our forensics team produced this animation (above), and the result was a $7.3M settlement for our client.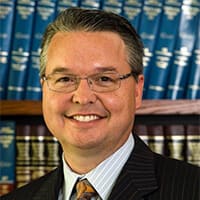 The HI team worked closely with our accident reconstruction experts to make sure that our animation of the collision was entirely accurate. It was a key part of our presentation at mediation and after our second attempt at settlement, the case settled for full value. The animation was a crucial part of our demonstration to the defense, and it added significant value to the settlement.

Ronald E. Johnson, Jr., Esq. - Fort Wright, KY The Sumner Law Group
'Shock and Awe' Animation Attains $5.95M Settlement
When a truck plowed a car off the highway causing it to roll over and result in life-altering injuries for the victim, our friends at Tauber Law Offices asked us to build a "shock and awe" type presentation they could use in both mediation and then trial. The result was a $5.95 M settlement for our client.
Illustrating the Extent of Personal Injury
High Impact's medical artists and in-house physicians illustrate personal injury, as well as the surgical procedures that follow. We can also colorize your client's radiographic films to emphasize complex fractures and spinal injuries using visuals your audience will recognize and understand.
Meeting Expectations from 'The CSI Effect'
The CSI Effect has forever raised jurors' expectations, and compelling 3D animation adds a level of legitimacy to your case that can't be matched with words and testimony. Powerful visuals help meet that CSI expectation in a way that leaves an unforgettable impression on your jury, while commanding their attention.
High Impact's team of visual strategists, artists and developers can build and customize your digital presentation for any case involving personal injury, medical malpractice, birth trauma - or any subject involving complex information.
Interested in working with us? Click here to get started. If you'd prefer, you can email us or call us at (800) 749 2184.