A former construction worker will live the rest of his life paralyzed from the neck down after he was electrically shocked off of a scaffolding by a transformer he had been told was de-energized.
The initial shock burned 10 percent of his body, and the impact with the concrete snapped his spine. As a result of the incident, the plaintiff is now a C4 ASIA A quadriplegic, can no longer work and will require 24-hour attendant care costs for the rest of his life.
After initially denying liability, the electric company and its insurers admitted fault, but refused to pay for the plaintiff's lost wages and future medical care costs dictated by his physicians.
David B. Lail, Esq., understood the importance of making damages front and center for jurors, and tasked our team with building him a custom Digital Injury Summary that would break down every angle of his client's injuries, surgeries, and permanent disabilities.
Injuries: The first section illustrates each of the plaintiff's painful injuries suffered from the initial incident.
Surgeries: The next section features animations of the four surgical procedures the plaintiff needed as a result of the injuries.
Permanent Disabilities: The final section breaks down the plaintiff's disabilities and need for 24-hour attendant care, while expanding on why damages stretch beyond just the initial injuries.
The Digital Injury Summary helped Mr. Lail educate jurors on the entirety of his client's damages and suffering. He was able to return a $35.9M verdict to help finance his client's lifetime of medical bills and daily basic needs.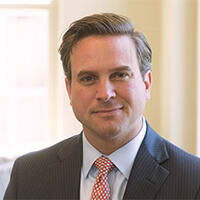 The creative team at High Impact collaborated seamlessly with our expert in Spinal Cord Injury Medicine to create several visuals for trial. The visuals gave our expert the opportunity to really teach the jury about the various catastrophic injuries our client suffered which included third-degree burns and a high spinal cord injury that resulted in quadriplegia. Specifically, High Impact was able to create, for the first time, an animation depicting Autonomic Dysreflexia – a life-threatening condition that only affects individuals with spinal cord injuries. High Impact's presentation proved to be an important piece of our trial presentation which led to a $35.9 million dollar jury verdict.
Illustrated Injuries
The Digital Injury Summary illustrates the victim's long list of injuries, including spinal fractures, brain damage, and severe burns to his chest, abdomen, left arm, and left leg.
Animated Surgeries
The next section features animations of the surgical procedures the victim needed, including a cervical spine repair and fusion, skin grafting of his burns, and a tracheotomy.
Summarized Life Conditions
The final section of the Digital Injury Summary explains the numerous long-term disabilities and symptoms the plaintiff would endure for life, and the numerous ways in which he would need 24-hour attendant care.
High Impact's team of visual strategists, artists and developers can build and customize your digital presentation for any case involving personal injury, medical malpractice, birth trauma - or any subject involving complex information.
Interested in working with us? Click here to get started. If you'd prefer, you can email us or call us at (800) 749 2184.