When damages are catastrophic and numerous, the Cinematic Summary of Injuries (CSI) is the most effective way to capture the totality of your client's injuries in one compelling journey.
A CSI Exhibit takes your audience on a continuous, three-dimensional fly-through of all your client's fractures, dislocations, surgical hardware, soft tissue damage, and quite literally any personal injury.
Using X-rays, CT-scans, and MRI's, we can recreate a near-exact 3D replica of your client's injury with the most realistic detail imaginable, similar to how we recreated the fractures below.
$3.5M Settlement: Cinematic Summary of Injuries Captures Bone Fractures
The following CSI Exhibit helped David Yarborough, Esq., Sean Claggett, Esq., and Steve Goldberg, Esq., convince the Defense to settle in mediation for $3.5M after a worker fell 20 feet due to a defective railing design. Read the entire case study.
We ensure the accuracy of our work by first collecting hundreds of radiographic films that capture the injury at hundreds of different depths. Stacking these snapshots on top of one another enabled us to build an almost perfect 3D rendering of the pelvis fracture.
​
What sets our work apart from the competition is not just our ability to reconstruct these fractures with near-perfect accuracy, but to bring them to life with unmatched realism and stunning detail.
​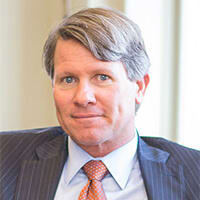 High Impact's Cinematic Summary of Injuries demonstrated the complexity and multitude of our client's orthopedic injuries and clearly increased the value of the non-economic damages in this case. Defense counsel remarked that the animation was the best they had ever seen.

David Yarborough, Esq., Yarborough Applegate Law Firm, LLC, Charleston, SC
High Impact's team of visual strategists, artists and developers can build and customize your digital presentation for any case involving personal injury, medical malpractice, birth trauma - or any subject involving complex information.
Interested in working with us? Click here to get started. If you'd prefer, you can email us or call us at (800) 749 2184.