Conveying the true impact of multiple life-altering injuries throughout a victim's body can be challenging, which is why we build custom Digital Injury Summaries to help attorneys explain and simplify complex injuries and surgical procedures.
Anthony J. LaDuca, Esq., needed to show the true depth of damage his client suffered in the form of 15 severe injuries to the face, chest, pelvis, leg, foot and spine. We built him a custom DIS that helped him explain to a jury why his client deserved a $3.9M verdict.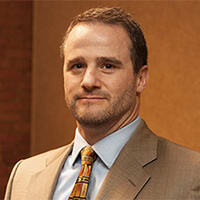 I really think the demonstrative presentation did the job. We really needed the CT to understand that although she continued to work full time she was in tremendous pain. The award was $3,963,292.

Anthony J. LaDuca, Esq., Laduca Law Firm, Rochester, NY
High Impact's team of visual strategists, artists and developers can build and customize your digital presentation for any case involving personal injury, medical malpractice, birth trauma - or any subject involving complex information.
Interested in working with us? Click here to get started. If you'd prefer, you can email us or call us at (800) 749 2184.