A teenager's life was changed in an instant when a semi-truck struck him and ran over his leg as he was standing with his bicycle on the sidewalk. The incident resulted in a below-the-knee amputation, which required a dozen different surgeries over the course of three years.
Despite overwhelming evidence against the trucking company, defense attorneys argued that the boy wasn't paying attention and should have avoided the truck. They denied liability until just before the start of trial. The highest amount they were willing to offer was $7M.
Attorneys at Panish Shea & Boyle, LLP, needed a jury to understand why their client deserved more compensation for his medical costs, lost wages, pain, suffering, and horrific experience.
We built them a custom Digital Injury Summary and packaged it with injury illustrations, Color Diagnostics, and surgery animations to convey every angle of the plaintiff's damages.
Medical Illustrations anchored jurors' understanding of the injuries with powerful visuals they would remember when deliberating damages.
Color Diagnostics highlighted the actual damages in radiographic films to make them look more realistic and recognizable for jurors.
Surgery Animations demonstrated more than a dozen procedures required to amputate the plaintiff's leg over the course of three years.
The Digital Injury Summary helped jurors see why the plaintiff's deserved more compensation than the Defense was willing to offer, and they awarded him a $34.5M verdict - an LA County Record.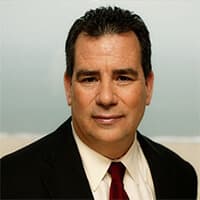 High Impact was an integral part of our record verdict in LA County for a below-the-knee-amputation. The animations, graphics, and medical illustrations made the over 20 procedures the plaintiff had to endure understandable.
Understanding each procedure was critical to our case — and nothing showed this better than the medical illustrations, diagrams, and animations that High Impact put together for us.
High Impact's team of visual strategists, artists and developers can build and customize your digital presentation for any case involving personal injury, medical malpractice, birth trauma - or any subject involving complex information.
Interested in working with us? Click here to get started. If you'd prefer, you can email us or call us at (800) 749 2184.