When a nursing home failed to fix a door lock, a patient suffering Alzheimer's accessed its kitchen and drank a cup of toxic cleaning solution stored on open shelving. Attorney Jay R. Vaughn, Esq., needed to demonstrate why the nursing home was liable for the level of suffering his client experienced as he died over the course of 30 hours.
Vaughn turned to High Impact to help show why his client's unique level of suffering made this nursing home's level of liability so much more egregious than they'd ever want a jury to see.
After two mediations, the following animation helped convince the nursing home that the resident's family deserved an undisclosed settlement that was fifteen times the initial offer.
To prove liability, Vaughn needed to demonstrate:
His family had invested in one of the top facilities in the area, and paid extra money for tighter supervision, because of the patient's Alzheimer's. The nursing home did not provide that level of supervision - which was evident by months of security surveillance, and staff interviews conducted by the state.
The nursing home failed to comply with state regulations that required it to secure toxic chemicals. It did not fix a door lock to the kitchen that was known to have been broken for two months, and it did not store the toxic cleaning solution in a locked cabinet or storage closet, both of which would have prevented the resident from accessing this deadly chemical.
The nursing home was highly aware that the patient regularly wandered into the kitchen at night, and would look aimlessly through cupboards where these harmful chemicals were easily accessible.
Had the nursing home delivered on its promise of premium supervision; and had it complied with state regulations by either fixing the door lock or securing the toxic chemical, the resident wouldn't have suffered this excruciatingly painful death.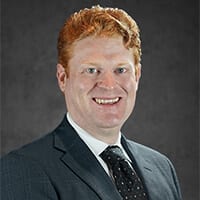 The animation helped the opposition understand why the nursing home's level of liability was so much more egregious than they would ever want a jury to see. It also showed that we were prepared for trial, and ready to bring whatever it took to secure the fair amount his family deserved and to make sure this facility never allowed something like this to happen again.

Jay R. Vaughn, Esq. – Morgan & Morgan
High Impact's team of visual strategists, artists and developers can build and customize your digital presentation for any case involving personal injury, medical malpractice, birth trauma - or any subject involving complex information.
Interested in working with us? Click here to get started. If you'd prefer, you can email us or call us at (800) 749 2184.