Cardiac injuries can be difficult to explain - especially when making the case that delayed treatment of a man's strep throat led to the destruction of his heart valve, emergency open-heart surgery, and permanent damage to his cardiac system. Attorney Ben Gideon, Esq., needed to explain to a jury how these cardiac injuries could have been avoided had his client not been denied treatment for eight months.
When a case seems complex, it's best to focus on your most important theme, and allow visuals to simplify the complex supporting details. Mr. Gideon's most important point was that medical providers should have been able to prevent a very preventable cardiac episode from taking place - had they simply treated his strep throat.
Animation helped him simplify and achieve the following visual objectives:
Educate jurors on how the heart normally functions.
Show how an untreated strep throat runs the risk of disrupting this process by spreading bacterium through the bloodstream that can infect the heart.
Demonstrate what the heart looks like as bacterial vegetation gradually destroys its valve, resulting in the regurgitated back-flow of blood - all while the plaintiff's treatment was being delayed.
Explain the Standard of Care procedures and treatments set in place to prevent this condition - and were ignored.
The strategic animations helped simplify the complexities of Mr. Gideon's case so he could focus on the medical provider's negligence in delaying treatment. The visual presentation helped jurors understand why doctors should have understood the risk, and why Mr. Gideon's client deserved a $1.78M verdict.
Normal Heart Function
The first animation demonstrates the normal function of the heart, to familiarize the jury with how a normal heart functions, before the damage caused by the infection.
Strep Infection
The second animation shows how Streptococci bacteria can spread from the mouth to the bloodstream, causing bacteremia, which can spread to vital organs, such as the heart, causing bacterial endocarditis. It also demonstrates the proper procedures for diagnosing and treating endocarditis.
Anchoring the Case
The third animation anchors Mr. Gideon's case with a powerful visual the jury would remember, showing the destruction of his client's heart valve as bacterial vegetation gradually destroyed the valve, while he remained untreated. We also demonstrate how damage to the heart valve resulted in regurgitated back-flow of blood, which disrupted the rhythm of his heartbeat.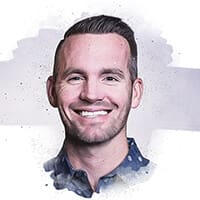 The animation series alleviated the burden of having to explain cardiology in words, captured the jurors' attention and understanding of the issue, and enabled Mr. Gideon to focus his case on the negligence that mattered most to his case.
High Impact's team of visual strategists, artists and developers can build and customize your digital presentation for any case involving personal injury, medical malpractice, birth trauma - or any subject involving complex information.
Interested in working with us? Click here to get started. If you'd prefer, you can email us or call us at (800) 749 2184.