When a piece of heavy machinery crushed an oil rig worker's foot, Attorney Drew Mouton needed help illustrating the extent of his client's injury, which resulted in the amputation of his left leg over multiple surgeries. We prepared Drew with four medical illustrations that helped persuade the opposition to settle in mediation for $1.2M.
Exhibit A: Injury Summary
​The first exhibit anchors the case in graphic detail using a visual injury summary to lay the foundation for how the jury would remember the damages. We incorporated a combination of radiographic images and illustrations to help explain the degloved foot injury and toe fractures.
Exhibit B-C: Illustrated Surgery
The next two exhibits illustrate the step-by-step surgical procedures involved in removing infected skin tissue from the foot, and amputating the victim's fourth and fifth toe joints.
Exhibit D: Final Amputation
​The final exhibit drives home the painful reality of the life-altering injury with a medical illustration detailing the final amputation of the victim's leg.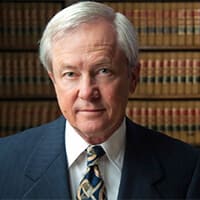 I certainly think your demonstratives on the injury and surgeries - which we provided during mediation - let them know we were serious about trying the case if necessary.

Drew Mouton, ESQ. - Mouton & Mouton
High Impact's team of visual strategists, artists and developers can build and customize your digital presentation for any case involving personal injury, medical malpractice, birth trauma - or any subject involving complex information.
Interested in working with us? Click here to get started. If you'd prefer, you can email us or call us at (800) 749 2184.