Animating your client's mechanism of injury can add significant value to your case because it demonstrates how and why an incident directly caused specific injuries. However, laying the proper foundation for an MOI animation requires a biomechanical expert to verify the accuracy of each and every frame of your animation. At 30 frames per second, this can sometimes take days or even weeks.
How can you accurately demonstrate your client's mechanism of injury without going through this long and expensive process?
We focused this MOI animation on only the moments that matter most to the plaintiff's damages. The biomechanical expert needed to verify only 8 frames - instead of 300+ frames. The result was a highly effective, legally admissible 3D animation charting the important moments of the plaintiff's fall down stairs.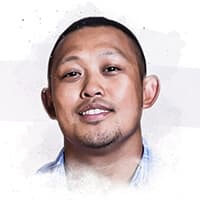 We were able to deliver an accurate, admissible animation in a fraction of the time without sacrificing any of the impressive three-dimensional quality needed to make an impact on viewers.
The 'Moment in Time' approach also proves extremely valuable in situations where you don't have sufficient biomechanical data to animate exactly what occurred before and after a specific event - but you can prove what happened in one moment.
Here, Michael Cowen, Esq., needed to demonstrate how his client's internal organs were lacerated after a seatbelt latch failed during a collision. He had a limited amount of biomechanical evidence to show everything his client did before and after the event. However, he did have evidence to show the seat belt's point of failure and the damages his client suffered, which was sufficient to create a Moment in Time Animation that could connect clear liability.
The animation helped Mr. Cowen convince the Defense to settle for an undisclosed amount - using a fraction of the amount of time and evidence needed to animate the entire sequence in motion.
High Impact's team of visual strategists, artists and developers can build and customize your digital presentation for any case involving personal injury, medical malpractice, birth trauma - or any subject involving complex information.
Interested in working with us? Click here to get started. If you'd prefer, you can email us or call us at (800) 749 2184.