The leading cause of nonfatal injury in the United States is slipping and falling down. More than 800,000 patients are hospitalized every year for slip-and-falls, which accumulates to about $31 billion in medical costs annually, according to the Center for Disease Control and Prevention.
One out of every five falls results in severe injuries, and attorneys at Dunahoe Law Firm needed to illustrate the totality of damages suffered by a catastrophic slip-and-fall involving severe spinal injuries, major surgeries, massive hospital bills, and painful nerve damage for the rest of their client's life.
We prepared Dunahoe Law Firm for mediation with a custom Digital Injury Summary (DIS) that would accomplish the following objectives:
Summarize the victim's cervical spine injuries.
Animate the step-by-step procedure for a spinal decompression and fusion.
Show the postoperative condition, while highlighting persisting pain.
Illustrate a severe left shoulder injury.
Dunahoe Law Firm showed up to mediation prepared with powerful visual leverage, and the defense settled for $6M - after being presented with the following exhibits.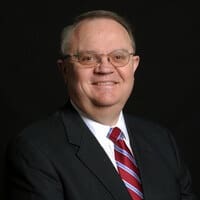 I wanted to thank you for the great animations you did for us. We used them today in mediation and the case settled for $6 million. Great result, especially considering it was a slip-and-fall case. We look forward to working with you again in the future.
Summarizing Spinal Injuries
The first section of the DIS breaks down what the victim's spinal injuries looked like before going through surgery. We used MRI scans to illustrate the exact formation of her cervical discs, while highlighting the posterior longitudinal ligament ossification, disc bulges, and spinal cord compression. Visualizing the totality of underlying injuries helps anchor an audience's understanding of the damage in a way they're able to identify, recognize, and remember.
Animated Surgery
The next section accurately breaks down the step-by-step procedure required to complete a cervical spine decompression and fusion in graphic detail. Animating the surgery helped convey the totality of the victim's experience and suffering, as holes were drilled into her spine for screws and rods to be forever inserted into her skeleton. Animation is the most effective way to simplify and explain a complicated medical procedure.
Conveying Postoperative Pain
Once we had established the injury and the surgery, we visualized the postoperative condition the victim would live with for years to come. This section illustrates the postoperative hardware and persisting nerve compression, and it concludes with an animated depiction of the pain radiating throughout the victim's body.
Illustrated Shoulder Injury
After summarizing the totality of the victim's most severe damage to her spine, we also illustrated a shoulder injury she suffered as a result of the same fall. Graphically visualizing the severe muscle tear helped emphasize what this painful underlying damage actually looks like.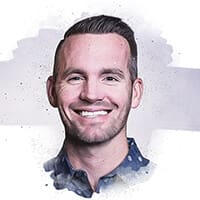 Digital Injury Summaries are the most effective way to show numerous catastrophic injuries because you can package all your visuals into one interactive presentation that you control. We can custom build your DIS for any case, along with the illustrations, animations, and graphics to go with it.
Micah is High Impact's CMO and Denver-based Visual Media Strategist whose unique background in Design, Art Direction, and Legal Presentation has helped amass the unique blend of talented professionals that makes High Impact the visual powerhouse you see today. Rooted with a deep understanding of art, design, style, and strategy, Micah relishes in the opportunity to help our clients find the most compelling visual solutions possible. Contact Micah to learn more.
High Impact's team of visual strategists, artists and developers can build and customize your digital presentation for any case involving personal injury, medical malpractice, birth trauma - or any subject involving complex information.
Interested in working with us? Click here to get started. If you'd prefer, you can email us or call us at (800) 749 2184.