Cavanagh Law Group partners Timothy J. Cavanagh and Michael Sorich obtained a $6M settlement for the widow of an electrician who died after construction companies and engineers violated safety standards that would have protected him from being crushed under the wheels of a semi-tractor trailer. Dan Green was conscious after impact but died of massive traumatic injuries after being transported to the hospital.
In 2011, Cavanagh Law Group filed a wrongful death suit in the Circuit Court of Cook County alleging that the trucking company, general contractor, subcontractors, an Illinois Department of Transportation employee, and engineers of the project were responsible for the electrician's death after the semi-tractor trailer struck him as he was working four feet off the roadway.
IDOT required that the contractors and engineers protect workers in construction zones using temporary traffic control devices. These include barricades, drums, or barrels. In this instance, no temporary traffic control devices were present. In addition, an engineer hired by IDOT admitted that a large percentage of trucks regularly drove over this curb, which was reinforced with photographic evidence of tire tracks.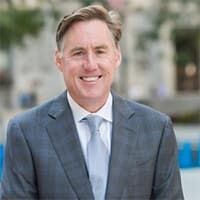 The construction companies responsible for safety and temporary traffic control failed to place any barricades or drums to protect Dan Green. An employee of one of the Defendants admitted that 60 to 70 percent of trucks drove over the curb. This admission was confirmed by photos in the area that showed old tire tracks. Despite this evidence, the Defendants recklessly allowed Mr. Green to work close to the roadway with no traffic protection. This was a preventable and foreseeable tragedy.

Timothy J. Cavanagh Cavanagh Law Group
Mr. Sorich tasked our team with building two animations: 1) to demonstrate what happened on the date of the incident, and 2) to demonstrate what should have happened. The Defendants agreed to a $6M settlement one week before trial was to begin.
Exhibit A: What Happened
For years, the Defendants contended they did not violate any safety standards in the construction zone. The first visual objectives were to establish the violation of safety standards, the level of danger involved in violating those standards, and Mr. Green's death that occurred as a result of the Defendant's inactions. The first animation demonstrates exactly what happened as a result of the contractor and engineers' negligence.
Cavanagh Law Group sent us photos to recreate the semi-truck, curb height, tires and various other objects. We also used Google Earth and Google Street View of the location at a similar time as the incident to reconstruct the exact the scene. Once we had all the data, our 3D artists were able to place all the models in the environment and visualize what occurred.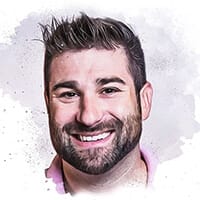 Using the Illinois Department of Transportation (IDOT) traffic staging plans and standards, we demonstrated how the proper placement of barrels would have protected the road worker. Using photography from the time of the incident, we recreated the construction zone that endangered his life. Through animation, we clearly presented the critical and complex concepts embedded in the IDOT drawings and the extent of the defendant's disregard for the safety guidelines.

Shawn Kinsey, Lead Forensic Animator, High Impact
Exhibit B: What Should Have Happened
After recreating this tragedy exactly as it happened, Mr. Cavanagh and Mr. Sorich wanted to demonstrate how easily this could have been avoided had the contractor and engineers simply added orange safety barrels. We took all the 3D models we had built, added orange barrels that should have been placed according to contracts, and then simulated how easily this dangerous incident could have been avoided.
Recreating this tragic event and then showing how it could have been avoided helped Mr. Cavanagh and Mr. Sorich demonstrate the Defendants' failure to place temporary traffic control devices in the construction zone.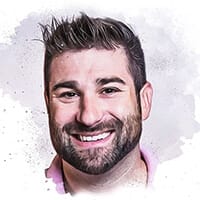 It is my hope that a needless tragedy like this will never happen again. Cutting corners and disregarding safety rules cannot be tolerated. No savings in time by ignoring the rules is worth the loss of a human life. With this settlement, I hope that other road workers will be safer as a result.

Shawn Kinsey, Lead Forensic Animator, High Impact
High Impact's team of visual strategists, artists and developers can build and customize your digital presentation for any case involving personal injury, medical malpractice, birth trauma - or any subject involving complex information.
Interested in working with us? Click here to get started. If you'd prefer, you can email us or call us at (800) 749 2184.