Jim Puga and Molly Greenblatt obtained a $6.3M medical malpractice verdict for a former snowboarder and New Zealand slopestyle coach who lost massive mobility in his left leg after doctors failed to diagnose and treat Acute Compartment Syndrome following an injury on the slopes.
The athlete has since become an inspirational story across the world, having taught himself to sit-ski while being heavily involved in coaching the New Zealand slopestyle team to the 2018 Winter Olympics. The BBC's Ed Leigh interviewed the Plaintiff in the video below about his recovery and long-term goals.
Mr. Puga and Ms. Greenblatt needed a visual presentation that would show jurors how blood flows through the lower leg and how Acute Compartment Syndrome chokes off that blood flow to muscle tissue, resulting in the loss of normal leg function. We built the following Medical Illustration and Medical Animation to help them achieve their visual objectives.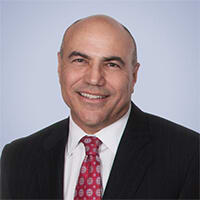 A lot of folks out there are doing exhibits, but High Impact does exhibits extraordinarily well. Really why I've worked with High Impact for more than 15 years is because I value the opportunity to coordinate on a case and drive the final exhibit product from the very beginning with professional, strategic collaboration.
Exhibit A: Illustrating the Lower Leg Anatomy
The first exhibit breaks down the structural anatomy of blood vessels throughout the lower leg. We captured a top-down view of the leg and expanded on the physical makeup of what's happening inside the muscles. Tiny blood vessels, called capillaries, form interweaving networks inside bundles of skeletal muscle fibers called muscle fascicles.
Showing jurors the location of capillaries inside these muscle fibers made it much easier for jurors to understand how the muscle swelling that occurred after the injury collapsed these capillaries and closed off the flow of blood.
Exhibit B: Animating Acute Compartment Syndrome
Once Mr. Puga and Ms. Greenblatt had established the anatomy of blood flow through the lower leg muscle, they needed jurors to understand how their client's misdiagnosed condition disrupted this anatomical framework. This animation helped them show what happens during Acute Compartment Syndrome: starting with how oxygenated blood flows from the heart, through the arteries, to the lower leg muscle.
The animation demonstrated how the Plaintiff's injury caused muscle tissue to swell and pressure to increase inside the muscle compartments. The pressure caused the capillaries to collapse, choking off the flow of blood. Seeing how this misdiagnosed condition disrupted blood flow to the muscle tissue helped jurors understand how the Plaintiff's lower leg mobility was impaired.
I'm left with a lot of nerve damage. It's all nerve pain is what I've got, and is basically what stops me from being able to stand for long periods of time or even snowboard now... The hardest part for me was giving the work up. I was 100 percent into it. I have to take so much of that energy now to just deal with pain.​

The Plaintiff speaking on the BCC's Ski Sunday
High Impact's team of visual strategists, artists and developers can build and customize your digital presentation for any case involving personal injury, medical malpractice, birth trauma - or any subject involving complex information.
Interested in working with us? Click here to get started. If you'd prefer, you can email us or call us at (800) 749 2184.