When a driver hit a man on the side of the road, attorneys at Robinson Calcagnie, Inc., needed to illustrate the intense depth of catastrophic injuries that left their client with an amputated leg, a ruptured spleen, and severe fractures in the legs, arms, and ribs.
Digital Injury Summaries (D.I.S.®) are the best way to summarize a client's injuries and surgeries when damages are too complex to show on traditional boards, and surgeries are too numerous for 3D animation to be a cost-efficient option.
DIS's allow you to incorporate all your visual exhibits into an easy-to-use digital interface that gives you complete control over the delivery of your presentation. We can custom program your DIS with anything: illustrations, color diagnostics, video, 2D or 3D animation, the Diagnostic Slice Chooser - whatever you need to most strategically convey your case.
We built this DIS, and equipped it with illustrations, Color Diagnostics, and animations to help Robinson Calcagnie, Inc., show the true depth of destruction. The result was a $46M jury award for the victim.
Illustrating Injuries
The first part of this Digital Injury Summary® breaks down the long list of catastrophic injuries suffered by the victim. We created the medical illustrations, and featured them alongside a full-body depiction of the victim for context. The interactive presentation enabled attorneys to easily click through injuries as they explained damages in a way jurors could see and understand.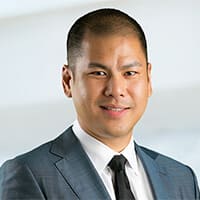 The high impact demonstrative definitely had an impact, no pun intended. I look forward to working with you in the future.

Henry Pan, Robinson Calcagnie, Inc.
Highlighting Damages
We then took the victim's radiographic films, and colorized the areas of damages, to provide context and familiarize jurors with what these black-and-white images actually mean. Color Diagnostics make X-Rays, MRI's, and CAT Scans more recognizable for jurors.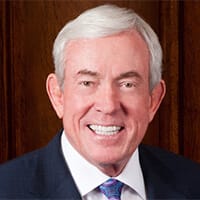 We used your Digital Injury Summary during the testimony of Dr. Doug Smith who did an incredible job explaining each of the slides.

Mark Robinson, Esq., Robinson Calcagnie, Inc., Newport Beach, CA
Animating Surgeries
Once we anchored the case with powerful visuals that drove home the true depth of damage, we built these animations to help explain the multiple surgeries needed to address these injuries. Complex surgeries can be difficult to explain, but animation is the best way to visually explain "how" a complicated procedure takes place - while emphasizing realism.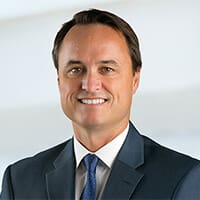 Your High Impact Digital Injury Summary was great.

Scot Wilson, Esq., Robinson Calcagnie, Inc., Newport Beach, CA
High Impact's team of visual strategists, artists and developers can build and customize your digital presentation for any case involving personal injury, medical malpractice, birth trauma - or any subject involving complex information.
Interested in working with us? Click here to get started. If you'd prefer, you can email us or call us at (800) 749 2184.