When a homeowner association failed to address a broken water meter box that was complained about on multiple occasions, Case Barnett needed to show the extent of brain damage that resulted from his client's trip and fall.
It's not often attorneys settle a trip-and-fall case for millions of dollars, but Barnett understood the importance of showing the brain injury in a way that would clarify complex details, and anchor his audience's understanding with a powerful visual they would remember when considering damages.
We prepared Barnett for mediation with the following 3D Brain Map that helped convince the opposition to settle for $4.3 million.
3D Mapping Brain Damage
3D Brain Maps are an effective way to educate your audience on the extent of brain damage, explain how it affects the victim's cognitive abilities, and anchor a jury's understanding with a powerful visual they'll remember. This animation illustrates the geographical areas of severe brain injury, while outlining the damaged brain functions that would forever change the victim's life.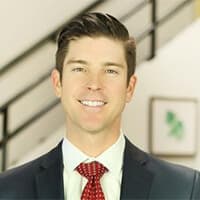 The visuals created by the professionals at High Impact are unparalleled. Brain imaging studies can be confusing and difficult to understand, but these visuals transformed the brain imaging into a powerful story. And in a world where every picture tells a story, the pictures created by High Impact tell a story like no one else can.
High Impact's team of visual strategists, artists and developers can build and customize your digital presentation for any case involving personal injury, medical malpractice, birth trauma - or any subject involving complex information.
Interested in working with us? Click here to get started. If you'd prefer, you can email us or call us at (800) 749 2184.