After a semi-truck driver took his eyes off the highway for more than 30 seconds to search for snacks he dropped on the floor, he plowed into the back of an F-350 and pancaked it into the back of another semi in front of him. The F-350 driver died.
In a case like this - where liability is both obvious and egregious - the best strategy for the defendant is usually to admit liability and sweep as many damaging facts under the rug as possible. Why? Because if a jury were to decide who's liable, egregiously reckless negligence would expose the defendant to punitive damages.
The best strategy for a plaintiff attorney in this case is to maximize this leverage in mediation by driving home the magnitude of the defendant's gross negligence. When you can show that a horrific disaster was easily avoidable, your audience will understand and believe with more conviction why the defendant's reckless conduct must be punished.
In mediation, over-proving liability shows the Defense how vulnerable the defendant is to facing punitive damages if the case were to go in front of a jury. It also encourages the Defense to pay more in compensation to make sure that doesn't happen.
Veteran trucking lawyer Stephen Wahlberg, Esq., is the managing partner at Denver Trial Lawyers. He understands that most jurors are visual learners and that he needed to "show" rather than "tell" his client's story. He needed an animation that would be powerful in front of a jury and compelling at mediation. He came to us early, and we worked with Jacobson Forensic Engineering to accurately recreate this driver's reckless conduct and ultimately maximize the value of Mr. Wahlberg's confidential settlement.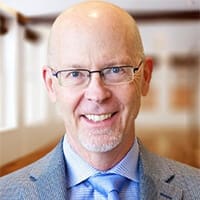 I use High Impact for all my illustration and animation needs - they are the Gold Standard. I particularly enjoy the collaborative process with High Impact. We have always been able to present our case clearly and accurately. I am impressed by the superior quality of High Impact's work.

Stephen Wahlberg, Esq., Denver Trial Lawyers
Jacobson Forensic Engineering analyzed evidence from the scene and vehicle data to determine speeds, motions, and important vehicle mechanics. High Impact's technicians then performed additional site inspections, which included area laser scanning and photogrammetry techniques. Once all the information was collected, JFE processed everything into simulation data, which our artists used to build the animation.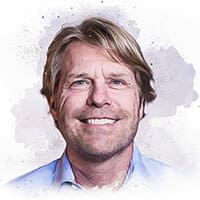 Having worked on more than 16,000 cases in 19 years, we have worked with experts from all over the country. Some good, some bad, and some great. When it comes to accident reconstruction experts, Guy Barbera and his team at Jacobson Forensic are among the best. Some of our strongest animation work that led to our clients' largest verdicts and settlements, was the direct result of Jacobson's engineering data. Guy and his team get it right the first time, every time.

Brice Karsh, CEO, High Impact
The first animation follows the semi from an oblique angle a little more than eight seconds before impact. It enables the audience to evaluate the driver's actions, and determine whether the impact could have been avoided - or in this case, easily avoided. It also anchors the audience's understanding of the destruction that ensued with a powerful visual that would be remembered.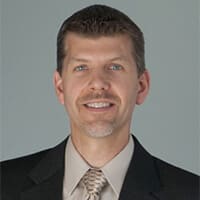 The animations that we receive from High Impact when they're completely rendered, are some of the best animations that we've ever seen. In our job, we see animations often from other companies that really don't meet the standards and the high quality that we see from High Impact.

Guy Barbera, President, Jacobson Forensic Engineering
The next animation enables the audience to evaluate the driver's actions from the exact perspective he had the day of the crash. We collaborated very closely with Jacobson Forensic to recreate exactly what this perspective looked like, from the bumps in the road to the collision mechanics that occur after impact. Everything you see is grounded in real-world data collected from the vehicles, 3D scanning, and expert analysis of the wreckage.
Finally, we conclude with one more oblique angle of the crash - this time from a fixed perspective as a hypothetical traffic camera. The purpose of this animation was to put the audience at the scene as an eye-witness to the catastrophic events that transpired.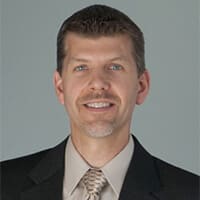 When attorneys are considering a vendor for visuals, they should look at the track record of the team that's providing those visuals, the types of cases that have been litigated, and what the outcome of those cases were, as well as the quality and delivery of the animations. I would recommend High Impact over other companies because I've had the opportunity to work with them and I can say they produce some of the best animations that I've seen in the industry.

Guy Barbera, President, Jacobson Forensic Engineering
Denver Trial Lawyers has more than 175 years of experience helping victims recover the compensation they deserve. Their dedicated attorneys have won several multi-million- dollar verdicts and settlements in cases spanning personal injury, trucking accidents, and medical malpractice. For more information, contact Steve Wahlberg at www.DenverTrialLawyers.com.
Jacobson Forensic Engineering, Inc. provides personal service, accurate analyses, concise reports, and expert witness testimony, serving you from initial case evaluation through litigation or settlement. For more information, contact Guy Barbera.
High Impact's team of visual strategists, artists and developers can build and customize your digital presentation for any case involving personal injury, medical malpractice, birth trauma - or any subject involving complex information.
Interested in working with us? Click here to get started. If you'd prefer, you can email us or call us at (800) 749 2184.