Two brothers burned to death and a third man died a week later after a West Virginia metal processing plant exploded, turning the facility into an enclosed inferno and releasing a fireball that could be seen from miles away. Attorneys at the Fitzsimmons Law Firm asked us to animate the explosion, demonstrate what caused the explosion, and show the horrific suffering the employees endured as they were burned to death. After being presented with the following animations, the Defense settled for $33.3M.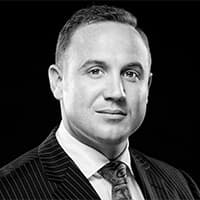 A significant component of this case was that our clients had sustained and suffered pre-death pain and suffering because their deaths, unfortunately, were not instantaneous. So we really wanted to use High Impact to create an animation that would allow viewers to step into the shoes of our clients so they could fully understand the agony our clients went through as they suffered and died.
Liability in this case centered around Zirconium, a metal that can be highly flammable, but only in powder form. The Defendant would receive Zirconium metal in the form of chunks, and then process it by grinding the chunks into a powder form, which was stored in mass quantity in giant, open tubs. The Defendant also chose to install a fire suppression system that used water, which would intensify the Zirconium fire after it ignited.
The day of the tragedy, a metal blender used to process Zirconium had been having mechanical problems that had not been adequately repaired, and metal-to-metal contact had been producing sparks. According to the U.S. Chemical Safety Board, a spark ignited the Zirconium powder inside, which lofted the burning metal dust particles from the blender and ignited other tubs of Zirconium throughout the plant. As employees were engulfed in a wall of flames, the sprinkler system began fueling the flames with water, intensifying the inferno.
Two brothers burned to death inside the plant, but one employee managed to make it outside, where first responders found him laying on the ground, covered in flames, with skin and muscle tissue burning off his body. He would die in the hospital about a week later.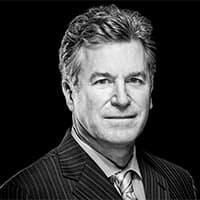 When the EMT's arrive, the scene is horrific. All his skin, even his muscle tissue had been burned, and he lived for probably a week after that. They did everything they could to make him as comfortable as possible, but it was just a terrible injury - about the worst you could ever have. In fact, I remember interviewing one of the doctors who had treated [the Plaintiff] at a very significant burn center in Pittsburgh, and she said it was one of the most horrific injuries she had ever seen in her practice of medicine.
Clayton Fitzsimmons, Esq., and Mark Colantonio, Esq., needed to maximize their leverage heading into mediation by showing the Defense they were prepared with a powerful presentation that would leave an unforgettable impact on jurors. They tasked our Forensic Team with building the following animations:
Exterior Factory Explosion: We reconstructed the violent explosion in a 3D environment, working with pyrotechnicians, incident reports, and reference material to accurately animate the explosion and fire dynamics.
Interior Factory Explosion: We then animated the explosion from the perspective of the employees inside the plant as workers are devoured by a wall of flames.
Fueling the Flames: To anchor the audience's understanding of causation, we zoomed into a microscopic perspective of the molecules inside a single water drop, as we show how water intensified the Zirconium fire.
Death by Burning: We animated the horrific suffering of the man who managed to make it outside the plant as he flailed desperately, covered in flames until he was charred to the ground.
​The visual leverage helped Mr. Fitzsimmons and Mr. Colantanio return a $33.3M settlement for the victims' families.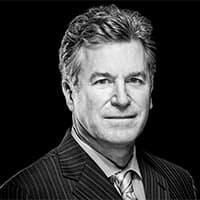 Showing up to mediation with a strong visual presentation shows the parties involved - including the mediator - that you're prepared, and it shows what you're going to be able to show a jury. That's important in terms of the mediator because he or she can then use that with defendants to say, 'Look, these guys have something that's going to be really important and impactful for a jury,' and the mediator can value your case up.

Mark Colantonio, Esq., Fitzsimmons Law Firm
Exhibit A: Exterior Factory Explosion
The first animation introduces viewers to an aerial view of the plat moments before the explosion. We worked with pyrotechnicians and investigative reports to establish the magnitude of the blast in realistic detail.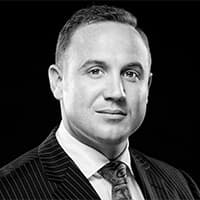 The animations that High Impact did for us, in this case, were crucial. One of the major points of contention was causation: What caused this deadly fire and explosion? It's very difficult to prove causation with static imagery, pictures, and just through testimony from an expert. But when you bring that causation and testimony to life via animation or video, it really tells a story and in fact, probably the only way you can prove causation in a juror or mediators mind.
Exhibit B: Interior Factory Explosion
After animating the explosion from the exterior, we take viewers inside a three-dimensional model of the plant to observe the horrific chaos from the workers' perspectives. The animation shows how the fire ignited a chain reaction that immediately fills the room with a wall of flames. The animation concludes with a chilling depiction of one worker's unimaginable suffering as he burned alive on the floor.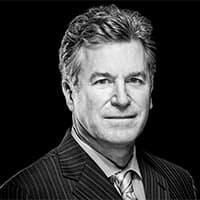 The biggest difficulty was that we knew how dangerous this material was, we knew how hot the fire burned, and we knew the conditions under which our clients suffered, but being able to visually convey that to the mediator and defendants - that was critical.

Mark Colantonio, Esq., Fitzsimmons Law Firm, Wheeling, WV
Exhibit C: Fueling the Flames
A major liability point was that the Defendant installed a fire suppression system that used water. When water comes into contact with a Zirconium fire, it dissociates the water into hydrogen gas and strengthens the fire - which is what happened in this case. In this animation, we zoom in on a single drop of water to demonstrate how this process occurs. Its purpose was to anchor this complex point with a powerful visual that would be easy for viewers to understand and remember.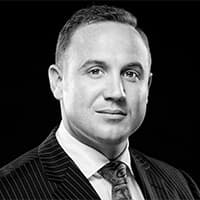 There were many safety violations that occurred in our case. Probably the most egregious was that they utilized a fire suppression system with water. Because the MSDS for Zirconium expressly states: do not use water on this type of metal fire. When the fire and explosion occurred, the water system exacerbated the fire, and instead of putting it out, it had the exact opposite effect.
Exhibit D: Burning Alive
The final animation is one of the most brutal exhibits we've ever created. We used motion capture technology to simulate what it was like to be burned alive. The final render was as disturbing as it was effective at convincing the Defense to settle.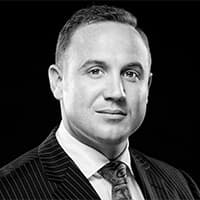 One of the best parts about working with High Impact is how easy it is and how responsive they are to our requests and changes. A lot of the cases we've retained their services on have involved complicated issues, and from the get-go, they just got it. They understood it, and that is so reassuring and refreshing to have a partner throughout the litigation process that we have so much confidence in.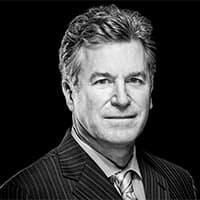 We think it's very crucial to start the process of collaboration early in the litigation because it helps you frame your discovery, you can utilize it when you're working with your experts, and most importantly, when it comes time to talk about potential resolution or mediation, to have that tool at your disposal is so valuable. When you're at a mediation and the decision makers see the type of case you're going to able to present, I think that resonates with them and maximizes the value of your case.
High Impact's team of visual strategists, artists and developers can build and customize your digital presentation for any case involving personal injury, medical malpractice, birth trauma - or any subject involving complex information.
Interested in working with us? Click here to get started. If you'd prefer, you can email us or call us at (800) 749 2184.