When a machinist was diagnosed with mesothelioma, attorneys Joe Satterley and Denyse Clancy needed to show how design defects in a respirator mask used decades ago exposed their client and others to high concentrations of asbestos.
The most challenging aspect of any asbestos case is proving liability for an event that happened decades in the past, which is how long it typically takes mesothelioma symptoms to develop from asbestos inhalation. Mr. Satterley and Ms. Clancy needed to focus their case on how the respiratory mask's proven design defects exposed the victim (and others) to asbestos by demonstrating to a jury:
How the respirator's outdated two-point strap system was far less effective than an approved four-point strap system.
How the mask's ill-fitting seal allowed asbestos fibers to leak in around the edges of the respirator.
How overall, the product was an inherently poor design for doing what it claimed do: protect users from airborne contaminants.
Animation is the best way to answer the question "How," and we created an arsenal of exhibits to show exactly how the manufacturer was responsible for a faulty product that endangered the victim - and many others.
The result was a $32.8M verdict.
Exhibit A: Fitting the Mask
The first animation demonstrates how the respirator was supposed to be fitted, according to the manufacturers' instructions, which are highlighted alongside the animation.
Exhibit B: Outdated Strap System
The second animation shows how the mask's outdated two-point strap system was was far less effective than an approved four-point strap system at locking the mask over the user's face - making it easy for contaminants to break in through leaks in the "airtight" seal.
Exhibit C: Points of Failure
The third animation shows the points of failure, under the victim's chin and under his nose, where air contaminates could easily enter the unprotected breaks in the seal, making manufacturers liable for a faulty product.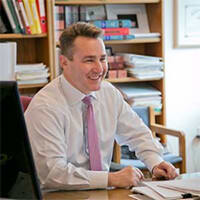 High Impact's graphics were key to assisting the jury in understanding the technical aspects of this case.
High Impact's team of visual strategists, artists and developers can build and customize your digital presentation for any case involving personal injury, medical malpractice, birth trauma - or any subject involving complex information.
Interested in working with us? Click here to get started. If you'd prefer, you can email us or call us at (800) 749 2184.