After a restaurant stayed open past its 11 pm closing time to serve a customer 10 double-shot liquor drinks, the customer drove drunk and struck a road worker in the face with his side mirror. Attorney David Yarborough needed to show his client's facial destruction, traumatic brain injuries, and reconstructive surgery.
The team at High Impact prepared Yarborough for mediation with a Digital Injury Summary programmed with three exhibits, to show he was fully committed to taking his case all the way to trial.
Medical Animation summarizing the facial injuries.
Diagnostic Slice Chooser® showing the depth of brain damage.
Surgery Animation showing the full facial reconstruction.
Yaraborough showed up to mediation fully prepared, and successfully settled the case for $3.75M using the following exhibits.
EXHIBIT A: ANIMATED INJURY SUMMARY
First, the team animated the accident with a comprehensive breakdown of all the facial injuries suffered by Yarborough's client. Animation is the best way to answer the question of "how," and it provides powerful context for what underlying injuries actually look like.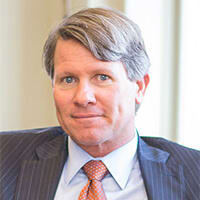 The medical videos created by High Impact were very helpful in illustrating the complex internal injuries and repair surgeries in my mediation presentation. The defense lawyer told me afterwards that they were not only instrumental in helping the adjuster appreciate my client's injuries, but also in showing our financial commitment to the case and preparedness for telling our story at trial.

David Yarborough, Esq.,Yarborough Applegate Law Firm, LLC, Charleston, SC
EXHIBIT B: DIAGNOSTIC SLICE CHOOSER®
The Diagnostic Slice Chooser provided a three-dimensional context of brain injuries to make them more recognizable and understandable. Capturing the victim's MRI scans and layering them in a 3D animated brain provided Yaraborough with full interactive control over the presentation of his client's brain injuries.
EXHIBIT C: ANIMATED SURGERY
This exhibit demonstrates the full facial reconstructive surgery required to address his client's severe facial injuries. Incisions were made under the patient's eyes and above his teeth to access his fractures. Animating this complicated procedure helped drive home the traumatic extent of suffering Yarborough's client endured.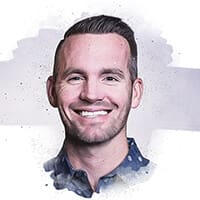 Visually demonstrating a surgery not only helps jurors understand a complicated procedure - it anchors their understanding with a painfully graphic memory of the victim's experience, in addition to damages.

Micah Kohne, CMO + Visual Media Strategist- High Impact, Inc.
Micah is High Impact's CMO and Denver-based Visual Media Strategist whose unique background in Design, Art Direction, and Legal Presentation has helped amass the unique blend of talented professionals that makes High Impact the visual powerhouse you see today. Rooted with a deep understanding of art, design, style, and strategy, Micah relishes in the opportunity to help our clients find the most compelling visual solutions possible. Contact Micah to learn more.
High Impact's team of visual strategists, artists and developers can build and customize your digital presentation for any case involving personal injury, medical malpractice, birth trauma - or any subject involving complex information.
Interested in working with us? Click here to get started. If you'd prefer, you can email us or call us at (800) 749 2184.