When injuries are massive and numerous, the Cinematic Summary of Injuries (CSI) is the most effective way to capture the totality of your client's damages in one three-dimensional fly-through of the anatomy.
What Happened In This Case?
After a worker fell 20 feet due to a defective railing design, David Yaraborough, Esq., and Sean Claggett, Esq., needed to demonstrate the 360-degree depth and magnitude of their client's crippling damages, which involved seven fractures throughout his body. They included:
L5 transverse fracture
L2 vertebral body fracture
Right sacral fracture
Right intertrochanteric femur fracture
Right inferior pubic ramus fracture
Left intra-articular comminuted calcaneal fracture
Right intra-articular comminuted calcaneal fracture
They also needed to demonstrate the surgeries their client would need to undergo throughout his long road to recovery.
What High Impact Delivered
We built Mr. Yaraborough and Mr. Claggett a Cinematic Summary of Injuries to explore every angle of each fracture. We then used these models to build surgery animations to walk viewers through each of the Plaintiff's surgeries.
We recreated each of these fractures using 3D Volumation: a method in which we stack hundreds of radiographic snapshots taken at different depths of the injury. The animated GIF below is a sequence of CT scans taken at different levels of the pelvis.
Stacking these snapshots on top of one another enabled us to build an almost perfect 3D rendering of the pelvis fracture. Below you can see what this data looks like when it's exported as a 3D model.
We then clean up the digital image, paint on detailed realism, and fly a digital camera around the 3D replication to show your audience every angle of your client's damages.
Once we built accurate models of each injury, we not only animated them into the CSI exhibit, but we reused the assets in the surgery animation below depicting each of the procedures the Plaintiff experienced..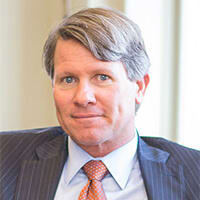 The High Impact CSI Animation demonstrated the complexity and multitude of our client's orthopedic injuries and clearly increased the value of the non-economic damages in this case. Defense counsel remarked that the animation was the best they had ever seen.
The animations helped anchor Mr. Yarborough's case with a powerful visual demonstration of his client's surgical experience and served as the catalyst for the Defense's decision to settle for $3.5M.
High Impact's team of visual strategists, artists and developers can build and customize your digital presentation for any case involving personal injury, medical malpractice, birth trauma - or any subject involving complex information.
Interested in working with us? Click here to get started. If you'd prefer, you can email us or call us at (800) 749 2184.