When a man suffered a traumatic brain injury, David E. Rapoport, Esq., faced the challenge of showing a jury how the impact would forever impair his daily - after he had already returned to his job. Mr. Rapoport had strong evidence in the form of CT and MRI scans, as well as a detailed neuropsychological evaluation - but how do you make a jury recognize and sympathize with what all that means?
We equipped Mr. Rapoport with the following brain injury exhibits:
Diagnostic Slice Chooser highlighted the actual depth of damages by presenting CT scans in a three-dimensional context.
3D Brain Map correlated those damages to the cognitive defects the victim would experience for the rest of his life.
3D Surgery Animation drove home the totality of the patient's experience, showing how surgeons needed to drill into his skull to relieve pressure on his brain.
Each visual delivered its own strategic impact to reinforce the case. The Diagnostic Slice Chooser established physical damages, the 3D Brain Map, correlated each area to cognitive damages, and the surgery animation anchored the reality of the experience with a powerful demonstration of the brain surgery. The TBI package helped Mr. Rapoport return a $3.4M verdict for his client.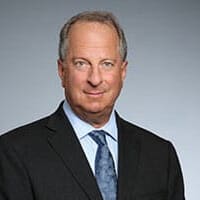 Wanted you and your team to know we received a $3.4 million jury verdict in our case yesterday. The demonstrative evidence your team prepared helped us obtain this outstanding result. The best offer before trial was $900,000. The best offer during trial was $2.5 million, shortly before the verdict. Since our client returned to work as a computer analyst 5 weeks after his traumatic brain injury, we were grateful to have visual devices like the slice chooser and brain map. Outstanding work.

David E. Rapoport, Esq., Rapoport Law Offices, PC, Chicago, IL
Exhibit A: Diagnostic Slice Chooser
The Diagnostic Slice Chooser provides three-dimensial context to CT, MRI, and X-Ray films, while familiarizing the jury with where damge is located in the brain. This exhibit helped Rapoport show the true depth of his client's brain injury.
Exhibit B: 3D Brain Map
Once we've established where damage occured, this 3D brain map breaks down how those damaged areas affect the victim's cognitive abilities. By animating the brain alongside details, Rapoport was able to anchor the jury's understanding of these conditions with a powerful visual they could understand, and would remember.
Exhibit C: Surgery Animation
Finally, we needed to demonstrate the surgery required to address the victim's injury. Animation is an effective way to show complex procedures, and this animation demonstrates the graphic surgery the victim experienced.
High Impact's team of visual strategists, artists and developers can build and customize your digital presentation for any case involving personal injury, medical malpractice, birth trauma - or any subject involving complex information.
Interested in working with us? Click here to get started. If you'd prefer, you can email us or call us at (800) 749 2184.