How do you make your audience understand the totality of your client's damages when the most brutal injuries are internal and difficult to observe directly? In this case, the defense badly underestimated the severity of a woman's injuries after an MVC, repeatedly lowering its offer.
The highest amount offered in trial was $1.15M, but Plaintiff Attorney Will Adams, Esq., believed his client deserved more. As trial continued, the adjuster dropped its offer to $1M, then $900K, and finally to zero as jurors deliberated their decision.
Luckily, Mr. Adams had tasked our artists with illustrating a legal presentation for his closing argument that would leave a lasting impact on the jury as they deliberated damages. We delivered an illustrated injury summary that broke down his client's numerous injuries in graphic detail. He also asked us to illustrate her step-by-step pelvic fixation to educate the jury on the full extent of her experience.
The jury awarded Mr. Adams' client a $3.1M verdict - nearly triple the defense's highest offer.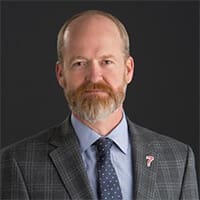 I believe the jury was able to look at the visual presentation during closing as I went through the horrible things that happened to her, and they could see her pain, and her loss of mobility in one blink. It made it very real, very fast. I suppose a million-dollar verdict was a possibility. But my client and I were willing to find out. She is a hero.
Exhibit A: Illustrated Injury Summary
The purpose of this injury summary was to anchor the jury's understanding of the victim's long list of injuries with visuals that left a lasting impact on jurors when deliberating damages.
Alongside her illustrated body of catastrophic injuries, we magnified underlying damage points, such as a left occipital contusion; x-rays of her fractured ribs, wrist, and pelvis; and her lacerated ankle.
Exhibit B: Pelvic Surgery
We also illustrated the pelvic surgery she went through as surgeons repaired the multiple, brutal fractures that reduced her lower body movement.
Illustrations help explain complex surgical procedures, while emphasizing the reality of pain and suffering a patient experienced.
High Impact's team of visual strategists, artists and developers can build and customize your digital presentation for any case involving personal injury, medical malpractice, birth trauma - or any subject involving complex information.
Interested in working with us? Click here to get started. If you'd prefer, you can email us or call us at (800) 749 2184.