After a woman entered a Miami hospital complaining of flank pain and urinating blood, she was cleared for a kidney stone surgery - despite a hospital blood test that showed she had a life-threatening bleeding disorder. She died of internal bleeding in the hospital 17 days later, on her 50th birthday.
Stuart Ratzan, Esq., needed to demonstrate how her death could have been prevented had it not been for the complacency of a bureaucratic policy on auto-pilot that could threaten the entire community if not corrected. We equipped Mr. Ratzan with an arsenal of exhibits to show:
The Standard of Care dictates that a hospital must have a system in place for diagnosing and treating life-threatening conditions.
Doctors and hospitals must use urgency to diagnose and treat life-threatening conditions.
This hospital was sending blood tests to a facility three states away when a capable testing facility existed within 10 minutes of the hospital.
If the hospital had sent her blood test to the nearby facility, they would have been able to see the results and diagnose her condition in a couple days instead of 17, which would have prevented her death.
The visuals helped Mr. Ratzan show not only that the hospital was liable for the patient's wrongful death, but that its policy would threaten others in the community if steps weren't taken to remedy the issue. The jury sent that message in the form of a $2M verdict.
Exhibit A: Timeline
A timeline showed how long the woman was forced to wait for additional testing before being treated for her life-threatening condition, which preliminary testing had already found to be "probable."
Exhibit B: Mapping Distance
​
Maps showed how testing samples were sent to a facility three states away, when closer testing facilities fully capable of doing the same quality of work were located within 10 minutes of the patient's hospital.
Exhibit C: Pathways Charts
The third exhibit showed how the patient's death could have been avoided had her blood test been sent to a facility within a closer proximity.
Pathways charts are an effective way to show alternative outcomes, and in this case showed how the patient's death could have been avoided.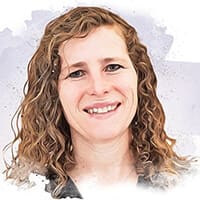 When first introduced to the 'Timeline of Events' in this case, the audience is hit with series of poor decisions made by the hospital. It's a tragedy to see what happened when the warning signs seemed so apparent and avoidable. After seeing the 'Timeline of Patient Safety,' the difference between what should have happened and what did happen is staggering. That contrast, reinforced by the pathways chart, drives home the fact the lack of simple and timely actions were at the root of all this suffering.
High Impact's team of visual strategists, artists and developers can build and customize your digital presentation for any case involving personal injury, medical malpractice, birth trauma - or any subject involving complex information.
Interested in working with us? Click here to get started. If you'd prefer, you can email us or call us at (800) 749 2184.