Leventhal & Puga, P.C., returned the largest malpractice verdict in Colorado history to a young girl who suffered a permanent brain injury after a nurse neglected to follow a doctor's dosing order.
The infant was born with a heart defect called an aortic coarctation, which involves the narrowing of an important artery in the heart. The fetus can survive with this condition because the mother provides it with a chemical called Prostaglandin (or PGE), which keeps the blood vessel open to allow blood flow.
Soon after birth, surgery is needed to repair the defect and restore proper blood flow. In the meantime while preparing for surgery, the same PGE chemical from the mother must be continually provided to the infant to maintain blood flow and avoid heart failure.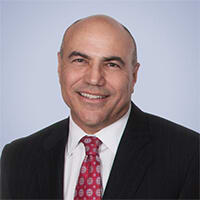 It's fairly easily repairable. The hospital's physicians and experts agreed with this. It's a relatively routine surgery.

Jim Puga, Esq., Leventhal Puga, P.C., Denver, CO
The doctor ordered a PGE dosage of 0.25 mcg/kg/min. Hours later, however, a nurse decreased the dosage by half - without a physician's order to do so. The baby soon entered cardiac arrest. Its heart stopped for 33 minutes. By the time she could be revived, she had suffered irreversible brain damage.
Mr. Puga needed to show a jury why the nurse was undeniably responsible for causing this young victim's cerebral palsy because she neglected to follow a doctor's order. But before he could get that far, he needed jurors to understand all the complex conditions that led up to this point, and why her decision to cut the dosage was so dangerous.
Mr. Puga visited High Impact in Colorado for a day of brainstorming, theming, and preparing a visual presentation that would achieve all of his visual objectives. Together, we laid the groundwork for the following exhibits:
3D Animated Aortic Coarctation to show how this heart defect affects the functionality of an infant's heart, and why it affects the heart differently after birth.
3D Animated Treatment to demonstrate how the heart's functionality changes after birth, and why Prostaglandin should be administered to prevent heart failure.
3D Animated Negligence to demonstrate why the nurse's decision to cut the baby's dosage in half directly resulted in cardiac arrest and brain damage.
3D Stills to anchor the jurors' understanding of important processes and snapshots in time with visuals they would remember.
Timeline to track when the doctor made his orders, when the dosage dropped below the doctor's orders, and when nurses checked dosage levels.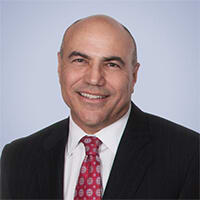 The visuals were key to the win. We have an expert witness in this case who's using some of the animations now to teach medical students because the concepts were so well presented and so clearly presented but so simply presented. So, the animations, in terms of the process, were absolutely critical to winning the case.

Jim Puga, Esq., Leventhal Puga, P.C., Denver, CO
High Impact's team of visual strategists, artists and developers can build and customize your digital presentation for any case involving personal injury, medical malpractice, birth trauma - or any subject involving complex information.
Interested in working with us? Click here to get started. If you'd prefer, you can email us or call us at (800) 749 2184.