A 32-year-old driver suffered traumatic brain injuries after he was hit by a rock that smashed through his windshield and caused him to vault his vehicle over a driveway. A Minnesota Jury would later conclude that the rock fell from a construction company's dump truck that was traveling from the opposite direction.
The victim was airlifted from a local clinic to a hospital, where CT scans showed deep skull fractures, severe brain hemorrhaging, and dilated ventricles in his head that would need to be drained. The damage spanned vast areas of the brain that would disrupt several cognitive and behavioral functions for the rest of his life.
Cortney LeNeave, Esq., and Thomas Fuller, Esq., needed to convey the magnitude of their client's brain injury while highlighting the long-term cognitive deficits he would suffer as a result of the incident.
We prepared them with a Digital Injury Summary customized with the following exhibits:
Diagnostic Slice Chooser showed the full depth of his client's skull fractures and brain injuries, using colorized CT slides to highlight damages.
Medical Animation demonstrated the ventriculostomy that brain surgeons performed to burr a hole in the plaintiff's skull and drain cerebral fluid to relieve swelling.
Functional Areas of the Brain is an interactive app we programmed into the third section to visually connect how physical damage will impact the plaintiff's personal life.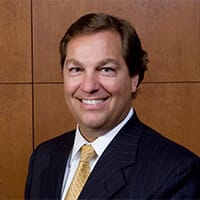 We won a $12M jury verdict. The neurosurgeon testified live and went through each cut explaining the damaged areas and associated functions. It was a powerful presentation. I'm sure you're aware that attorneys can be demanding. Thanks to you and your staff for making changes and updates on short notice. We will be using High Impact in the future.
Exhibit A: Diagnostic Slice Chooser
The Diagnostic Slice Chooser provides three-dimensional context to CT, MRI, and X-Ray films, while familiarizing the jury with where damage is located in the brain. This exhibit enabled Mr. LeNeave to visually break down seven levels of brain damage within a 3D model of his client's head.
Exhibit B: Medical Animation
To reduce swelling in the brain, surgeons needed to burr a hole in the patient's skull and drain cerebral fluid from his head. Animation showed jurors what that surgical experience looked like.
Exhibit C: Functional Areas of the Brain
Animation made it easy for the jury to see and fully comprehend why surgery was crucial and the magnitude of the plaintiff's brain injury. This interactive helped Mr. LeNeave establish the long-term deficits his client would suffer as a result of the incident, including injuries to the optical and cranial nerves.
Collectively the presentation provided powerful visuals to anchor the jury's understanding of the plaintiff's physical damages, traumatic experience, and long-term recovery. Jurors compensated Mr. LeNeave's client with a $12M verdict.
High Impact's team of visual strategists, artists and developers can build and customize your digital presentation for any case involving personal injury, medical malpractice, birth trauma - or any subject involving complex information.
Interested in working with us? Click here to get started. If you'd prefer, you can email us or call us at (800) 749 2184.