When a pizza delivery driver crashed into a woman on her way home from church, the defense accused her of faking a brain injury. Her attorney, Keenan Nix, needed to demonstrate to a jury the irrefutable evidence of irreversible brain damage, while illustrating how it would affect her cognitive abilities for the rest of her life.
"The defense theme throughout the trial was, 'This is a lawsuit in search of a brain injury,'" Nix said. "Our theme was 'the defendants are running from the truth.'"
The highest amount the defense would offer was about $220K to pay for the woman's hospital bills, until three days before trial, when they raised the offer to $1M. "They were happy to talk about resolving the orthopedic injuries" said Nix. "But they totally disregarded the brain injury."
Nix asked us to help animate and illustrate his client's damages, and compile them into a custom Digital Injury Summary to present his case to a jury.
The result was an $11M verdict for his client, using the following exhibits.
Exhibit A: Traumatic Brain Injury 101
The first exhibit is a medical animation that explains the brain's functionality, breaks down its anatomy, and demonstrates the effects of a traumatic brain injury.
The purpose of this animation was to familiarize the jury with what a brain injury actually looks like, anchoring their understanding of a TBI with a visual they would recognize and remember.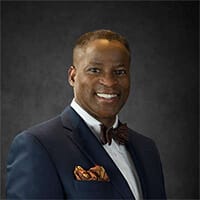 The exhibits absolutely drove the outcome at trial, especially since 90 percent of them were used in opening. The jury loved all the graphics. Kudos to your team.
Exhibit B: Digital Injury Summary
The animation above was then packaged into the Digital Injury Summary below, along with this interactive presentation that helped Nix summarize the physical and cognitive damages his client suffered after the collision, and ensuing brain injury.
Digital Injury Summaries are the most effective way to convey numerously complex injuries that require a large multitude of exhibits. We developed a combination of illustrations, color diagnostics, and animations, and we custom-programmed them into a DIS that would give Nix complete control over the delivery of his presentation.
Exhibit C: Animated Shoulder Surgery
We then programmed this animation into the DIS to show the extent of shoulder damages, and demonstrate the complex surgical procedure that followed.
Surgeries can be difficult to explain, but animation is the best way to show exactly "how" they take place. This animation helped Nix walk the jury through the step-by-step process for repairing the victim's injured shoulder, while emphasizing the painful extent to which the victim was impacted.
High Impact's team of visual strategists, artists and developers can build and customize your digital presentation for any case involving personal injury, medical malpractice, birth trauma - or any subject involving complex information.
Interested in working with us? Click here to get started. If you'd prefer, you can email us or call us at (800) 749 2184.