When a school bus driver with an undisclosed medical condition lost consciousness at 50 mph, his school bus veered off the road and into a tree, injuring 11 elementary student passengers. Students were rushed to the hospital with shattered spines, traumatic brain injuries, severe bone fractures, and a long list of other brutal conditions.
Katherine Harvey-Lee, Esq., would represent two of the injured students in a consolidated lawsuit involving five plaintiffs who suffered a variety of neurologic, orthopedic, and emotional injuries.
The lawsuit contended that the school district ignored warning signs of the driver's heart condition that should have prohibited him from being behind the wheel of a school bus. The families alleged that the district was accountable for their children's damages by allowing a medically unfit driver to operate the school bus and for failing to appropriately train and supervise their bus drivers, which would have prevented this crash.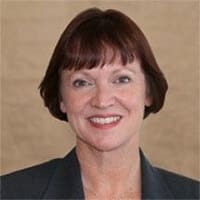 They hired somebody who was covering up a medical condition. They were responsible for putting him behind the wheel.

Katherine Harvey-Lee, Esq., Baum, Hedlund, Aristei & Goldman, PC
One of Ms. Harvey-Lee's clients suffered a shattered spine, blunt head trauma, a cerebral concussion, and fractured and lacerated toes. The other sustained an intense shoulder injury involving a fractured clavicle and disruption to her ligaments.
Liability was obvious. Ms. Harvey-Lee needed illustrations to show the magnitude of her clients' damages and make the Defense understand the extent to which she was prepared to impact a jury. She tasked us with delivering:
Illustrated Injury Summary to break down all the injuries the first plaintiff sustained.
Illustrated Spine Injury to highlight her severely fractured cervical vertebrae.
Illustrated Spine Surgery to demonstrate her step-by-step corpectomy, discectomies, and the placement of hardware to reinforce her spine.
Illustrated Toe Surgeries to demonstrate how her lacerated and fractured toes were repaired.
Illustrated Shoulder Injury to convey the totality of shoulder damage suffered by her other client.
The consolidated lawsuit settled for $10M. The visuals helped Ms. Harvey-Lee return $5M for her client who suffered the spine injury, and $350K for her client who suffered the shoulder injury.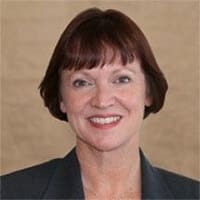 The exhibits were marvelous. We settled on the second day of trial! Our clients were very pleased with the outcome and we are delighted these young girls will have funds supporting them into the future. Again, I cannot thank you enough for your excellent work on very short notice.
Exhibit A: Illustrated Injury Summary
The first exhibit breaks down the long list of injuries the young victim sustained from the crash - from head to toe.
Colorized CT scans highlight her fractured skull and shattered spine, while a colorized x-ray highlights her toe fractures. We pop out illustrated views of the C6 vertebrae to emphasize the amount of destruction it sustained. A full-body illustration of the plaintiff's skeleton provides heightened context for the injuries.
Exhibit B: Illustrated Cervical Spine Injury
The next exhibit focused attention on the young girl's severely shattered cervical spine, using colorized CT scans from three angles to emphasize the location and magnitude of damage.
The visual successfully anchored the Defense's understanding of this life-altering injury with a powerful image they would remember when determining the damages the plaintiff sustained.
Exhibit C: Illustrated Cervical Spine Surgery
After establishing what this brutal spine injury looked like, we illustrated the step-by-step surgical procedures needed to remove and replace the damaged vertebrae.
The surgery illustration helped show not only the amount of damage suffered by the victim but also the intense surgical experience she lived through in order to reduce its impact on her quality of life.
Exhibit D: Illustrated Toe Surgeries
Finally, we concluded with an illustrated breakdown of the surgeries needed to repair fractures and lacerations around the victim's toes.
Talking about avulsion fractures and lacerations doesn't do this damage justice. Seeing a magnified, graphic depiction of this painful injury left an unforgettable impact. The first four illustrations ultimately helped convince the Defense that this young victim deserved $5M.
Exhibit E: Illustrated Shoulder Injury
After establishing her first client's long list of injuries, Ms. Harvey-Lee needed to show the intense magnitude of damage her other client suffered throughout her shoulder.
Comparing a normal shoulder anatomy to her client's injured shoulder provides a baseline of context for understanding the extent to which that anatomy was severely disrupted. The illustration alone helped the Defense understand why this young victim deserved $350K.
High Impact's team of visual strategists, artists and developers can build and customize your digital presentation for any case involving personal injury, medical malpractice, birth trauma - or any subject involving complex information.
Interested in working with us? Click here to get started. If you'd prefer, you can email us or call us at (800) 749 2184.