Internal injuries can be difficult to fully comprehend until see for yourself what an entire body of catastrophic injuries actually looks like. Faced with a case where liability had already been established on the defendant, Attorney Mike Arias, Esq., understood the importance of coming to mediation prepared with as much visual leverage as possible, while making the damages of his client front and center.
This case involved such a massive degree of devastating internal injuries, we illustrated them all into an injury summary that magnified specific damage points alongside a full-body depiction of the plaintiff. We focused attention on rib, sternum, and pelvic fractures, along with external wounds around the vaginal and hip areas. We also illustrated a separate, magnified depiction of the plaintiff's most painful pelvic fractures.
The illustrations helped break down the painful injuries one by one, showing defense attorneys that the totality of damage was clear and massive. The visual leverage also proved Mr. Arias was confident in his case, and prepared to these visuals in front of a jury to see and decide. So they settled for $10M.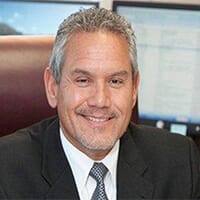 ​"High Impact gave me just what I needed to convince them that this case had such a huge damage potential that it was resolved short of any significant litigation."
Summary of Injuries
Illustrated injury summaries are effective when you need to break down a long list of catastrophic or internal injuries, while focusing on the points that matter most.
Illustrated Pelvic Injury
Close-up illustrations of the patient's chest fractures focuses attention on painful sternal fracture and a right wall hematoma.
Illustrated Leg Injuries
This exhibit breaks down the victim's damages leg, focusing attention on an upper thigh laceration, an open hip wound, and lacerations of the foot toe-webbing.
Illustrated Ankle Injury
This before-and-after exhibit shows the skeletal hardware installed to fixate a severe ankle fracture.
Illustrated Pelvic Injuries
Illustrating injuries in accurate detail helped the audience's understanding damages with unforgettably graphic context.
High Impact's team of visual strategists, artists and developers can build and customize your digital presentation for any case involving personal injury, medical malpractice, birth trauma - or any subject involving complex information.
Interested in working with us? Click here to get started. If you'd prefer, you can email us or call us at (800) 749 2184.