Pelvic fractures can cause serious disruption to a victim's quality of life, especially when the fractures are significant enough to affect someone's urinary system. In this case, the plaintiff suffered severe urologic injuries after a truck fractured her pubic bones in two places. Because of the resulting damage to her pelvic floor muscles, she would need to be implanted with an InterStim device that used electrical pulses to control her urinary incontinence.
The defendants denied liability, rejected causation of damages, and downplayed the plaintiff's need for future medical care. The most they were willing to offer was $350K a few weeks before trial.
Kurt Zaner, Esq., and Marc Harden, Esq., needed to show a jury why the defendants were clearly liable for obvious injuries that were much more massive and life-altering than the defendants were willing to admit. The fractures didn't result in a bladder laceration - the most common cause of incontinence - but they were significant enough to cause damage to the plaintiff's pelvic floor. Visuals were critical to conveying this painful reality.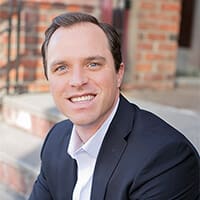 The defendants denied that our client's injuries were significant, or that her fractures were displaced whatsoever. The defendants also claimed that one of the fractures was old, when it was clearly new and acute, as your images helped show.

Marc Harden, Esq., Zaner Harden Law, Denver, CO
When the Defense is trying to complicate or downplay damages, the best offense is to simplify complex injuries and make them easily recognizable for jurors to understand. We delivered:
Color Diagnostics to highlight the two intense pubic fractures.
Medical Illustration to emphasize the magnitude of recovery by showing the device implanted into her hip to control her bladder.
The result was a $1.7M verdict after interest - nearly five times the Defense's largest offer - using the following exhibits.
Exhibit A: Colorized X-Ray of Pubic Fractures
The first exhibit established that the plaintiff's fractures were obviously real and much more significant than the defendants were willing to admit.
Color Diagnostics add realism to otherwise black-and-white radiographic films. This exhibit helped jurors easily recognize the obvious severity of the plaintiff's pubic fractures in an X-ray.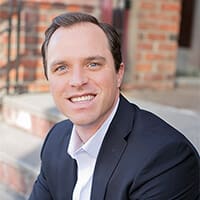 High Impact's visuals were very helpful in showing the jury the nature of the Plaintiff's pelvic injuries, as well as the device implanted in her body. The visuals also helped show that there was clearly a displaced fracture in the pelvis, something that the defendants and their expert denied, which was important in explaining some of our client's complications and resulting need for future care - all of which was denied by the defendants.

Marc Harden, Esq., Zaner Harden Law, Denver, CO
Exhibit B: Illustrated Medical Device Implant
The second exhibit illustrates the magnitude of disruption this injury caused for the plaintiff, as she would need to be implanted with an electronic device in order to control her bladder for the rest of her life.
Showing the hardware the plaintiff needed for recovery helped jurors wrap their head around the totality of her suffering. This snapshot, in conjunction with the preceding Color Diagnostic, helped jurors realize that damages were much more severe than the Defense was claiming. They conveyed that by awarding the victim a $1.7M verdict.
High Impact's team of visual strategists, artists and developers can build and customize your digital presentation for any case involving personal injury, medical malpractice, birth trauma - or any subject involving complex information.
Interested in working with us? Click here to get started. If you'd prefer, you can email us or call us at (800) 749 2184.