After a vehicle ran a stop sign and crashed into a motorcycle, the motorcyclist landed in the emergency room with massive injuries that would require several surgeries throughout his ongoing recovery. As the hospital bills started stacking up, the defendant's insurance company refused to pay the full amount of its coverage.

Chad Hemmat, Esq., of Anderson Hemmat & McQuinn, originally offered to settle for the insurance company's $100K policy limit. But when the defendants refused, he took them to trial. In a state where their opinion would overrule the insurance company's policy limits, jurors would decide how much his client deserved.
Mr. Hemmat - a veteran trial lawyer with three seven-figure settlements and verdicts under his belt in 2016 alone - understood the importance of making his client's damages front and center for the jury. He tasked our team with building him a Digital Injury Summary equipped with Medical Illustrations, Color Diagnostics, and Surgery Animations - aimed at achieving the following visual objectives
Medical Illustrations summarized the plaintiff's long list of injuries in accurate graphic detail.
Color Diagnostics made the patient's CT Scans and X-Rays recognizable to jurors by colorizing the actual injuries over black-and-white radiographic films.
Surgery Animations demonstrated the step-by-step procedures required to remove his liver, repair his spleen, reduce his fractures, and keep him alive.
Mr. Hemmat returned a $1.6M verdict for his client - 16 times the insurance company's original policy limit they balked at paying - using the following exhibits.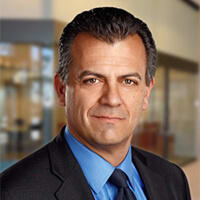 Without a doubt the Interactive Digital Injury Summary Presentation was key to our getting a $1.6M verdict. I couldn't be happier as this was money well spent.
Illustrated Injuries
The first set of exhibits illustrates the plaintiff's long list of injuries alongside a full-body display of the victim. The injuries are summarized in 12 illustrations that visualize his lacerated spleen, damaged lungs, internal bleeding, cracked teeth, traumatic brain damage, and severely fractured arms, legs, and ribs. The presentation concludes with an animation depicting the intense amount of medical tubes, catheters, and equipment required to keep him alive.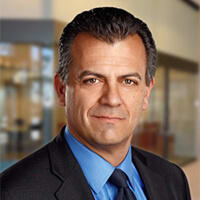 The work High Impact did on my damages was superb! The testifying doctors loved it and commented that they had never seen work so life-like and accurate. Not to mention, I was able to get everything into evidence with just four simple foundation questions.
Color Diagnostics
The next set of exhibits enhanced the patient's black-and-white CT scans and x-ray films with color to highlight the actual injuries, and make the films recognizable to jurors. The presentation shows colorized CT scans of the plaintiff's rib fractures, pulmonary injuries, spleen lacerations, and abdominal bleeding. Colorized x-rays highlight the patient's severely fractured arms and legs, along with the metal hardware that was screwed into his skeleton.
Animated Surgeries
After summarizing the physical damages, Mr. Hemmat needed jurors to see and understand his client's surgical experience, which included 13 procedures over 21 days.
The first animation (above) shows how doctors cut into the patient's abdominum to remove his spleen and repair lacerations in his liver.
The second animation (above) shows the open reduction and internal fixation of the patient's radius and ulna in his right forearm.
The third animation (above) demonstrates how plates were screwed into the patient's right leg to reduce severe fractures in the medial tibia, and how a long nail was reamed down his tibial canal.
This set of animations demonstrates the insertion of a cord through the patient's trachea and into his lungs to irrigate and remove blood and mucus from the bronchial tubes through suction. The patient underwent this procedure five times, and after the fifth procedure, a PICC line was inserted into a vein in his right arm to take blood to his heart.
This set of animations shows the attempted placement of a feeding tube through the patient's trachea, its replacement with a smaller tube, and the final capping of the tube days later.
The presentation concludes with one final bronchoscopy (above) to remove mucus and blood from the patient's lungs, anchoring the repetitively unpleasant experience with one final visual.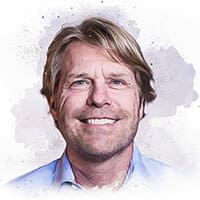 Illustrating and animating the depth and magnitude of catastrophic injuries and surgeries anchors your audience's understanding of your client's suffering and simplifies complex details with clear visuals they will remember when considering the totality of damages. The Digital Injury Summary packages all that into a single, easy-to-use interface that brings your presentation to life.

Brice Karsh, CEO, High Impact
High Impact's team of visual strategists, artists and developers can build and customize your digital presentation for any case involving personal injury, medical malpractice, birth trauma - or any subject involving complex information.
Interested in working with us? Click here to get started. If you'd prefer, you can email us or call us at (800) 749 2184.