A picture may be worth a thousand words, but in this case, adding color to that picture helped add more than a million dollars to the compensation awarded to an MVC victim who suffered severely comminuted transverse fractures to her fibula and tibia.
The Defense refused to offer more than $125K, but Michael Cowen, Esq., believed his client deserved more for her painful injury, which required an open reduction and internal fixation with an intramedullary rod locked into her tibia with screws.
X-rays showed massive destruction to her leg, but Mr. Cowen needed to emphasize this destruction by adding colored detail to these otherwise black-and-white films. He tasked out team with colorizing his client's X-ray showing the damages and her X-ray showing her post-op condition.
The two Color Diagnostics anchored the jurors' understanding of the Plaintiff's damages and helped Mr. Cowen return a $1.25M verdict for his client - ten times the Defense's largest offer.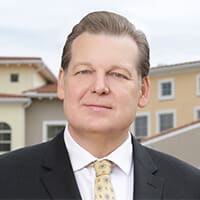 We used the visuals you did for us in the Maria Torres Martinez case at trial last week. The top offer was $125,000. The final verdict was $1,250,000. Nice ROI on what we paid High Impact.

Michael Cowen, Esq., Cowen | Mask | Blanchard
Exhibit A: Colorized Damages
The first Color Diagnostic introduced jurors to an X-ray of the patient's painfully comminuted tibia and fibula fractures taken immediately after the MVC. Adding illustrated color to the bone and damaged region added critical context to the jury's understanding of the injury and familiarity with the radiography.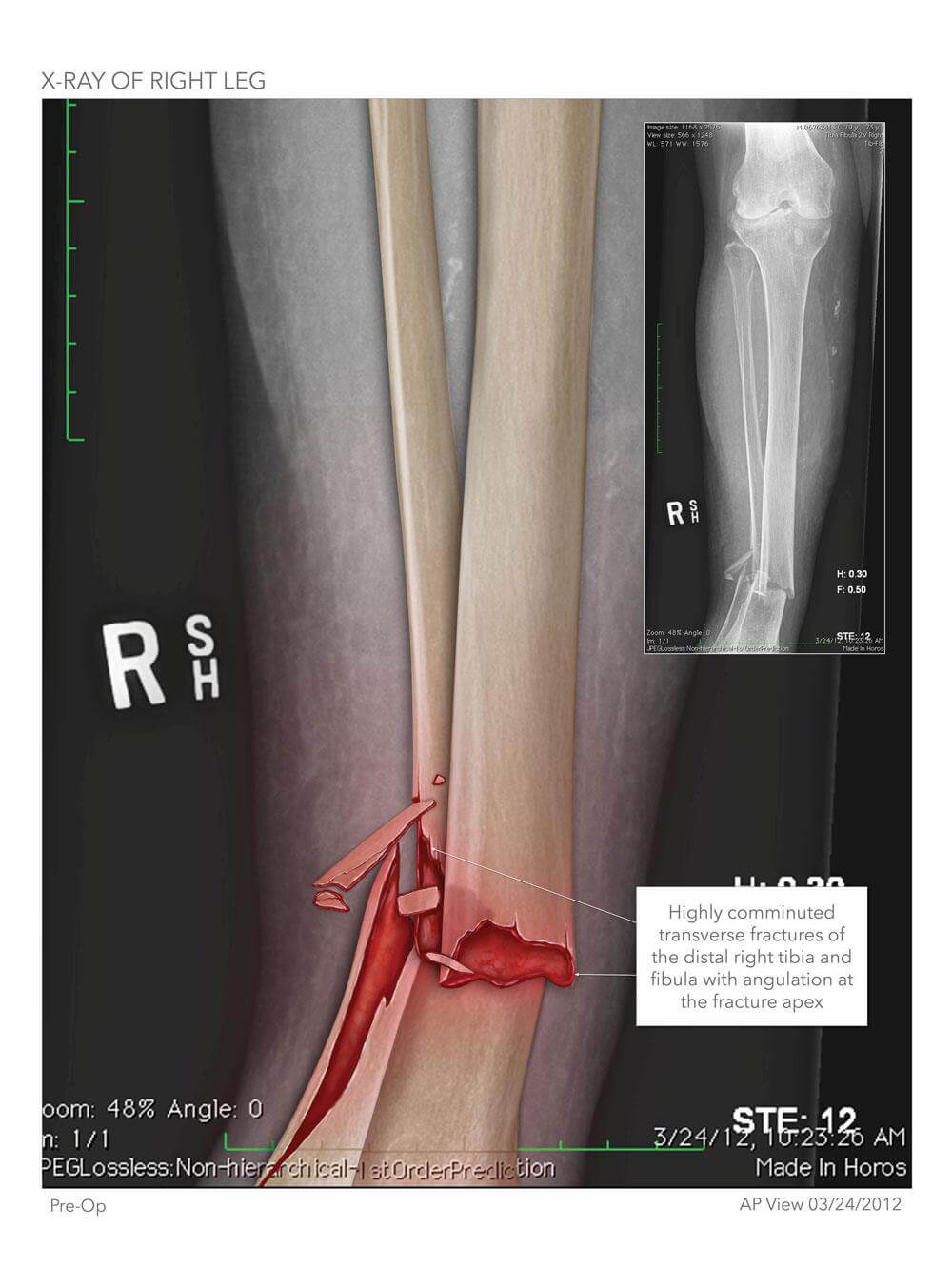 Exhibit B: Colorized Surgery
The next Color Diagnostic illustrates the patient's post-op condition after an intramedullary rod was nailed through her tibia and screwed in place to secure the fracture. This surgery may sound arbitrary in words, but seeing it in graphic detail, grounded in radiographic evidence left a powerful impact on the jury's understanding of the Plaintiff's condition.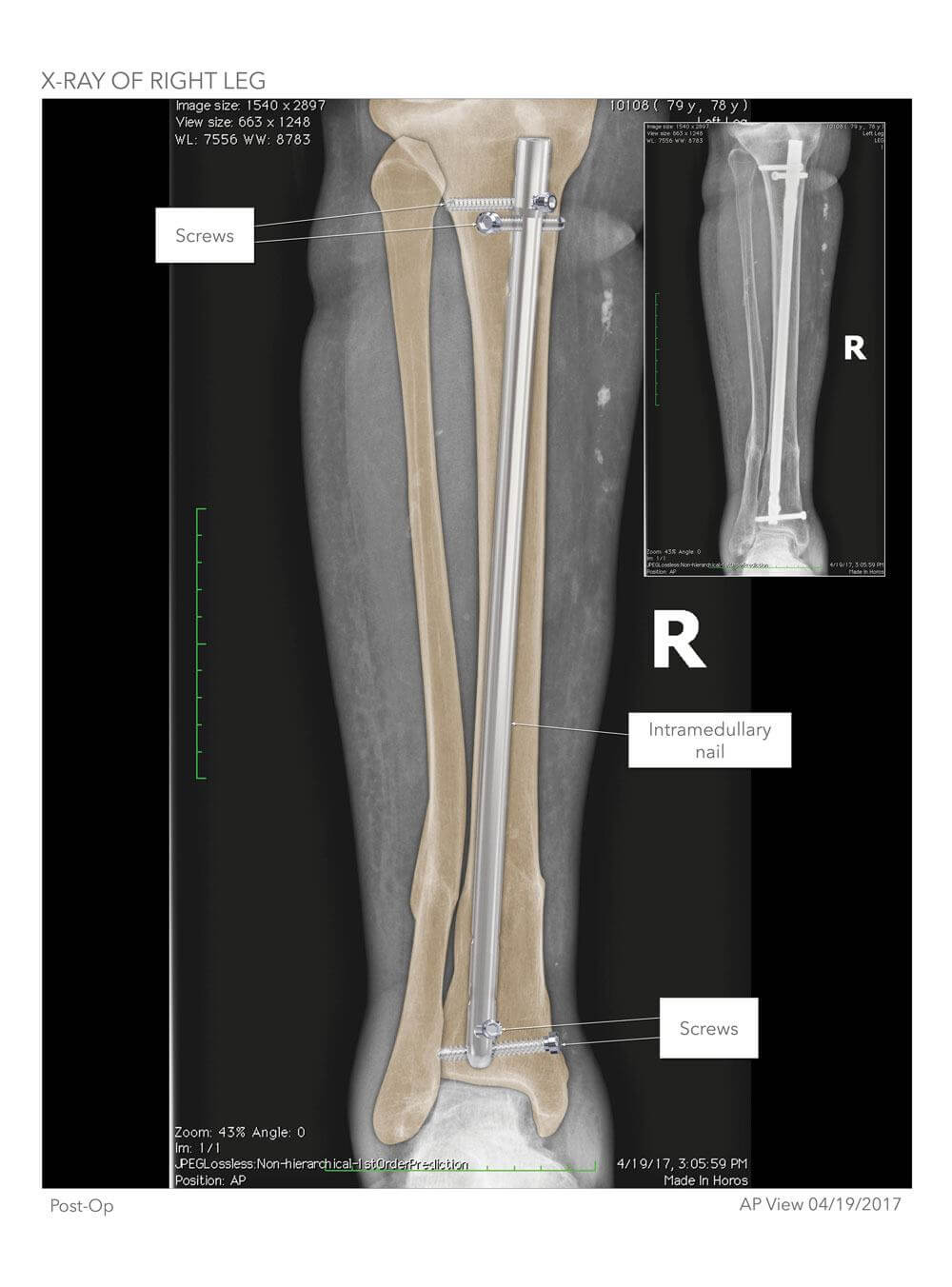 High Impact's team of visual strategists, artists and developers can build and customize your digital presentation for any case involving personal injury, medical malpractice, birth trauma - or any subject involving complex information.
Interested in working with us? Click here to get started. If you'd prefer, you can email us or call us at (800) 749 2184.